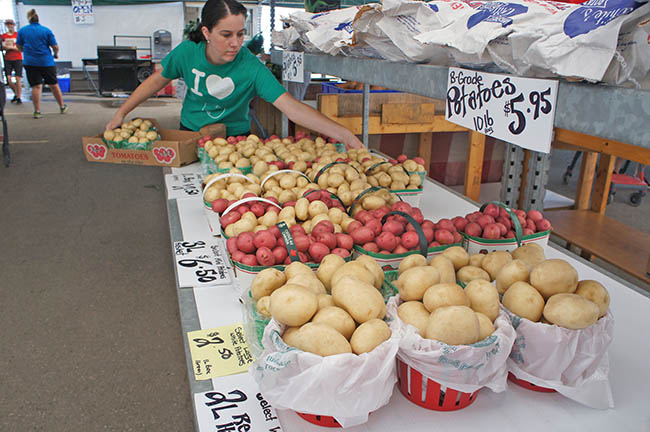 stock photo
A new 7,000 square foot facility in downtown Woodstock will soon be the new home of YFM. They have purchased a near one acre property at 39 Young Street, with hopes to open its doors in June.
WOODSTOCK - Your Farm Market (YFM) is currently operating their business at the Beachville Rd Market.
They will continue to offer fresh, local food through online shopping and curbside pick and walk up service.
The decision to not open the Dundas St. Location in the parking lot of Home Hardware came as the corporate Office of Home Hardware informed YFM that their lease at that location would not be renewed for retail shopping on June 1st.
YFM has purchased a 7,000 sq ft building in downtown Woodstock and hopes to open in June once renovations to the facility are complete. The facility is nearly one acre of land with a large parking lot. The vision is to provide the community with the opportunity to shop both inside and outside when the weather permits, and most importantly operate all year long.
The new YFM will be located at 39 Young Street, in Woodstock. In the meantime the community can continue to support local farmers at the Beachville Road market which will remain open until Christmas.