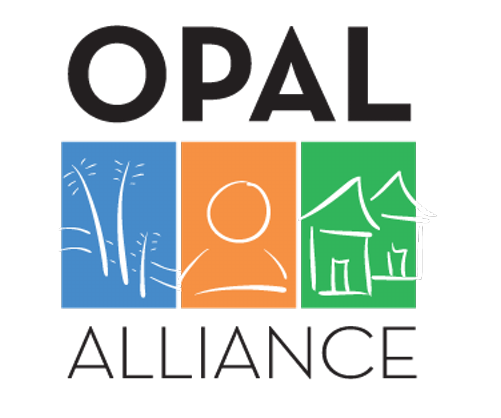 The Oxford People Against The Landfill Alliance will be organizing an event that will feature two speakers talking about environmental issues. Investigative journalist Bob Burtt and Real Estate Appraiser and Consultant Ben Lansink will be inside the Trinity United Church in Ingersoll.
INGERSOLL - The Oxford People Against The Landfill Alliance (OPAL) is inviting all dump fighters to an event next month.
It will feature a few special guests on hand, including investigative journalist Bob Burtt who will be discussing his book on a water crisis in Elmira.
OPAL President Bryan Smith says it's a follow-up from a previous meeting they held.
"What happened there is that there were a series of chemical spills in the town of Elmira from chemical plants that release things into the water table. The people of Elmira then said 'there's something funny about our water, it smells funny, it looks funny, it tastes funny.'"
Smith says tests were done on the wells in Elmira and the results revealed that the whole aquifer was poisonous. The book is called "No Guardians At The Gate" and Burtt will also discuss his book "Rare Moments in Time,"which is on history and the lands now owned by rare Charitable Research Reserve tracing the property back 13,000 years.
It is among a series of events they're holding, which will be inside Ingersoll's Trinity United Church on November 9th.
Smith says Real Estate Appraiser and Consultant Ben Lansink will be the second guest in attendance.
"He's done some studies, and in fact his studies relate to Beachville, which is close to the dumpsite that's been proposed in our County and he's shown that people stand to lose anywhere between 12% and 38% of the value of their property if a dump goes in, when he looks at what happens when you have one threat to your way of life."
Lansink has completed assignments to help in environmental issues, First Nation issues, price diminution as well as contaminated land and buildings.
He adds Burtt will be signing copies of his books as well. They'll be on sale for $20.00. Also, Poh-Gek Forkert's "Fighting Dirty" will be on sale for $30.00.
Light refreshments will also be served.
It is entry by donation and starts at 2:00pm. Doors will open at 1:30 pm.