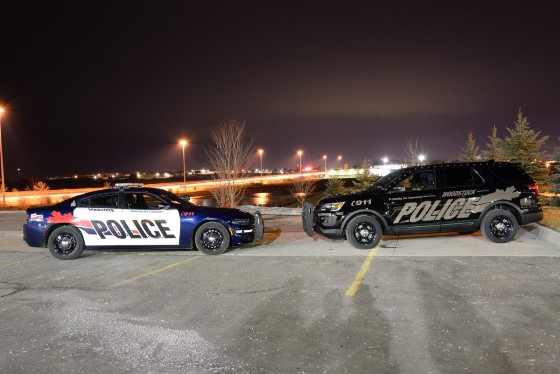 Applications are being accepted for the 2019 Youth in Policing Program offered by the Woodstock Police.
WOODSTOCK - Woodstock Police are accepting applications from students for the 2019 Youth in Policing Program.
They offer this program every year in collaboration with the Ministry of Children and Youth Services. The program runs for eight weeks starting on July 8th. The goal is to get more kids interested in policing as a career.
This learning opportunity for students will consist of:
· Gaining knowledge of different units within the police service,
· Acting as a mentor at children's summer camps,
· Participating in activities that are labour intensive (e.g. paining, graffiti removal)
· Assisting with office work
· Assisting with Community Service Officers at community events
To qualify for the program, you need to meet the following criteria;
- Be between the ages of 15-18
- Qualify as a "youth at risk"
- Live in the City of Woodstock
- Plan on returning to High School in September 2019
- Benefiting from a mentorship with members of the Woodstock Police Service.
"Youth at risk" can be defined as young people whose background places them "at risk" of future offending or victimization due to environmental, social and family conditions that hinder their personal development and successful integration into the economy and society."
Applications can be found on our website www.woodstockpolice.ca Deadline is May 24, 2019.