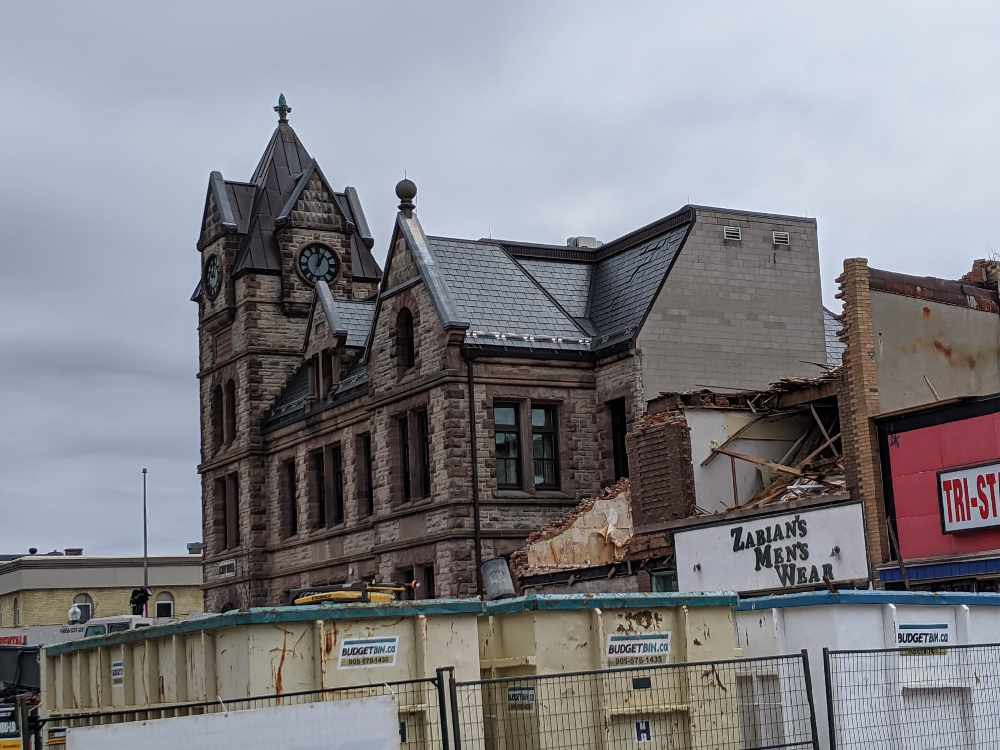 Zabian's Men's Wear is moving into the Merrifield Book Store location and Merrifield will move into the old Dairy Capital Cheese Shoppe.
WOODSTOCK - A couple of historic businesses in Downtown Woodstock are going to be playing a game of musical chairs.
Zabian's Men's Wear is moving into Merrifield Book Store at 474 Dundas this week, and Merrifields is going to move into the old Dairy Capital Cheese Shop right next door. The City of Woodstock of approved a lease from Zabian's to move into the old Cheese Shoppe last month. Fadel Zabian says after talking with the owners of Merrifields, they found a better solution.
"They City was kind enough to offer us that to lease, however the Merrifields Store, the history of it, they actually used to be a men's wear store called Hershey's. So we put in an offer to buy it and we take over in August, however the way the building is set up, it is already set up for a clothing store believe it or not, so we thought instead of moving into Dairy Capital and moving it across the Street. We thought we would move directly into the old Hershey building. So what we did for the book store is offer to sub lease, where they would move into the Dairy Capital and we would subsidize their rent for 6 months."
Zabians was destroyed back in March after a massive downtown fire. Fadel Zabian says the support from the community has been tremendous since the fire.
"Well my dad was very upset when it burnt down and not just because of the physical building that burned down, but we have a lot of attachment to it, we have been there for so long. He doesn't look at it as an asset, it is more like a part of him that he had built and grown. It was really difficult. We had a lot of customers calling us and asking when we are going to reopen, it has taken a toll on us but now we can see the light at the end of the tunnel. My dad and my uncle are inside the store right now, working hard and chomping at the bit to reopen again."
The move is already happening and Zabians plans to open on Thursday.