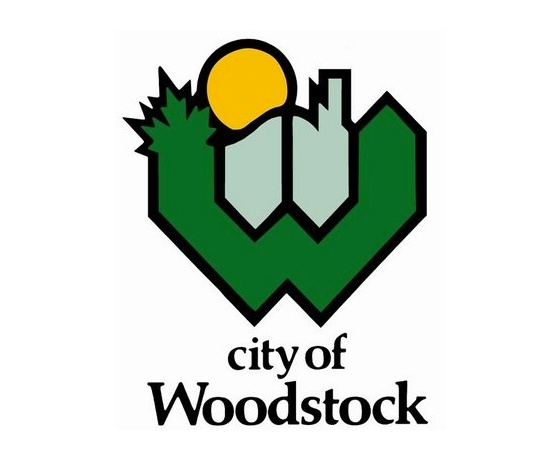 City council is asking County council to consider a planning application on the establishment of Hope House Oxford. Last night's meeting saw council approve the motion after hearing the public's concerns.
UPDATE - This story has been updated to include comments from the Women's Employment Resource Centre, who made a delegation about Hope House Oxford last Thursday night.
WOODSTOCK - More delegations on Hope House Oxford will be happening at Oxford County council on Wednesday.
Last week several groups presented to Woodstock City Council about their concerns of the proposed hub. Heather Bree-Davies with the Womens Employment Resource Centre says they were never consulted during this process.
"The idea of the hub model, is actually not a bad idea, however when they talked about the consulting that happened with 14 different agencies, I couldn't help but worry about the fact that they had never consulted with Women's Employment Resource Centre at all, or even sort of did a gender lens and looked at women and how this would affect women. Applying a gender lens to civic engagement programs and materials means that those making decisions view those programs with particular attention to gender imbalances or biases. Using a gender lens when analyzing, planning and making decisions means carefully and deliberately examining all the implications of a project in terms of gender and using the research to improve economic opportunities and social well-being for girls and women."
Bree Davies says other issues they face include the potential for a duplication of services. Here is a sample of her delegation to Woodstock City Council.
"WERC currently receives funding from Employment Ontario, the Office of Women's Issues under the Ontario Ministry of Children, Community and Social Services and until December 31 the County of Oxford. We have received County of Oxford funding support since 2011 to provide employment services for clients in receipt of Ontario Works and ODSP. The provincial government is making changes to the way these services are delivered and the County has told WERC that this funding will NOT be renewed in 2020. Employment Ontario is also in the process of changing its funding model.
Our current operating budget is approximately 2/3 of the proposed Hope House budget and we employ 5 FT staff and 4 PT staff. We manage this money well for the amount of services we are able to provide. We also pay rent to a local landlord and faithfully pay the property taxes each quarter. We have been a vital part of the local economy in Woodstock and also provide financial incentives for local employers.
Tonight I want to make it very clear that we are not totally against the idea of the Hope House model, however we feel at this time that due process has not been followed in the business planning, research, full transparency and consultation with community partners, particularly those who currently provide services the Hub model will duplicate. As a front line service provider in this community, WERC has never been consulted.
In my opinion, the County should be cautioned to wait on making a decision on the Hope House Project until funding changes have come down from the province. The city and county should be supporting existing agencies that have a proven track record in our community in reducing poverty, providing employment supports, improving health, ensuring food security and housing. We have concerns about introducing another service requesting ample funding in these uncertain times. WERC is already downtown and we do not need a new service location two blocks away that diverts funding that could support us and other agencies."
They were not the only organization to make a delegation and voice similar concerns. We will be speaking with the other delegations after the council meeting on Wednesday as well.
--- Original Story
WOODSTOCK - Woodstock City council is referring Oxford County council to further look into the establishment of Hope House Oxford.
Residents and members of local organizations voiced their concerns on the proposed locations during last night's meeting.
Mayor Trevor Birtch says the public's opinion and the province's regional review played a role in council's decision.
"If these buildings are being considered surplus and can be repurposed for other uses, we want to make sure that it's the best use possible. So we've had discussions in the past about post-secondary education and creating a campus there and that is one thing that we've heard from the International Renewable Energy Academy and the Sustainability Cluster Focus Group, and many of these things are still at play. So we want to make sure that we balance and weigh all of those options before County council makes a decision."
The locations are on 95 Light Street and 75 Graham Street. Hope House Oxford proposed the idea during a presentation at a County council meeting in July.
Mayor Birtch says they want to make sure they help everybody in the community and that they're all informed.
"The concept of a Hope House and having many different services under one roof is something that we would welcome. What we're looking at is making sure that the public has their input and also making sure that the location is the best location."
Staff have asked the County to acquire and consider competitive proposals that will support revitalizing the downtown area, such as job creation and attracting businesses.
Council have also requested the County have a formal community and neighbourhood scale consultation prior to any decisions being made on the disposition of the public assets.
Mayor Birtch adds more delegations will be heard at County's council meeting next Wednesday.
Meanwhile Heart FM did speak with one of the people behind Hope House Oxford Shawn Shapton. Shapton first addressed the concerns regarding the Regional Review.
"We understand the position that all councils are being put in and truthfully the unknown at this point, so perhaps spending money isn't an opportunity yet, but we also recognize the fact that people are homeless in our community and people are struggling and going without on a daily basis. The goal, really is to recognize that fact and understand that perhaps the buildings aren't a great fit in those locations and perhaps the funding model doesn't work right now but truthfully we want to make sure we are engaging them, to make sure that our system aligns with the goals of the County and our City, so that we are all working towards a common goal."
Shapton says they listened to the delegations and understand the concerns.
"We hear you loud and clear and we to recognize that perhaps those buildings aren't the best locations and that we too recognize that those buildings aren't, perhaps the best location and that we need to do a better job of getting the information out there and we will be doing that as we forward here with Hope House Oxford."
Shapton says at the end of the day Hope House Oxford would service a real need in the community.
"Our goal here is that we want to help others, that we are recognizing that there are several other facilities and programs and a potential for a duplication of services, but we also need to recognize a fact that homelessness has become a more and more visible in our community, that the addiction concerns has become more and more visible."
Shapton says they have worked with 14 different groups and agencies to see if the need was still there in our community.