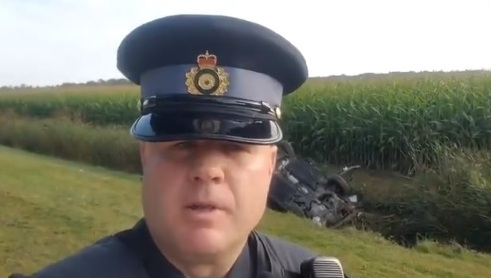 One man is dead after a single vehicle crash on Blueline Road in Norfolk County this morning.
NORFOLK COUNTY - One person is dead after a single vehicle collision on Blueline Road in Norfolk County.
Police say the crash happened this morning. Blueline Road will be closed for a couple of hours to allow for an investigation. OPP are asking everyone to respect the road closures, they have already had one person ignore the posted signs.
Constable Ed Sanchuks says the cause of the crash is still under investigation.
"The initial stages of the investigation suggest that speed and a lack of seatbelt use are factors in this collision. Our thoughts and prayers are going out to that man's family, this morning as officers knocked on their door to let them know that their loved on is deceased because of a motor vehicle collision."
Sanchuk says he does to remind everyone to reduce your speed, wear your seatbelts, keep the distractions away and do not drive while intoxicated. Police are not releasing the name of the deceased at this time.