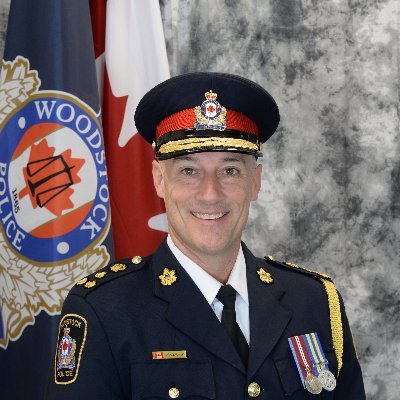 Twitter photo
Woodstock Police Chief Daryl Longworth discusses policing during a pandemic, mental health, the wonderful response from the public, the cyber attack and so much more in this exclusive interview.
WOODSTOCK - Heart FM is honouring police week this year by taking an in depth look at the Woodstock Police Service.
We will be interviewing different departments all week. Yesterday we kicked things off by taking a close look with at the forensics department. This year, Police Week runs from May 10 to 16, 2020. The theme in Ontario for the week is Leading the Way to Safer Communities, which focuses on the many ways that our police members help promote the safety and well-being of everyone in our communities.
Police Week was first observed in 1970 and coincides with the Peace Officers Memorial Day, which is recognized internationally on May 15.
Last week we were able to do an in depth interview with Woodstock Police Chief Daryl Longworth where he discussed the following.
- The challenges of doing police work during COVID-19 and having the Police station closed to the public.
- Some of the strict measures they have put in place to protect officers, while also making sure they are focused on keeping the community safe.
- The mental health of front line officers right now, continuing to work during the pandemic and the added risks officers are doing right now.
- Some of the mental health initiatives the police force has taken under Chief Longworth's leadership.
- The amazing support from residents during the pandemic, everything from home made cards and signs to businesses offering free pizza and other foods.
- Chief Longworth looks back at the Cyber Attack and the challenge that posed to him, just weeks after starting in his new role.
You can listen to the full interview below.