It was a good day on the internet yesterday – new trailers, new music videos, all the hype.
---
Ed Sheeran dropped his video for Galway Girl. It's shot from Ed's perspective as he follows the Galway Girl (Saoirse Ronan from The Grand Budapest Hotel, Brooklyn) around town. He also gets his lights punched – does anyone else feel like he's losing a lot of fights in his music videos lately?
---
Paramore was the soundtrack of my teen years – I couldn't get enough of Misery Business. Well Paramore is back and (kind of) all grown up in Told You So off their upcoming album After Laughter.
At first listen I love it! It's fun and funky, but I have to wonder if this song has any real staying power.
---
It feels like we've been waiting forever, but a trailer finally dropped for The Dark Tower, the sequel to Stephen King's novel series. Stars Idris Elba and Matthew McConaughey even had an amazing Twitter exchange in the lead up.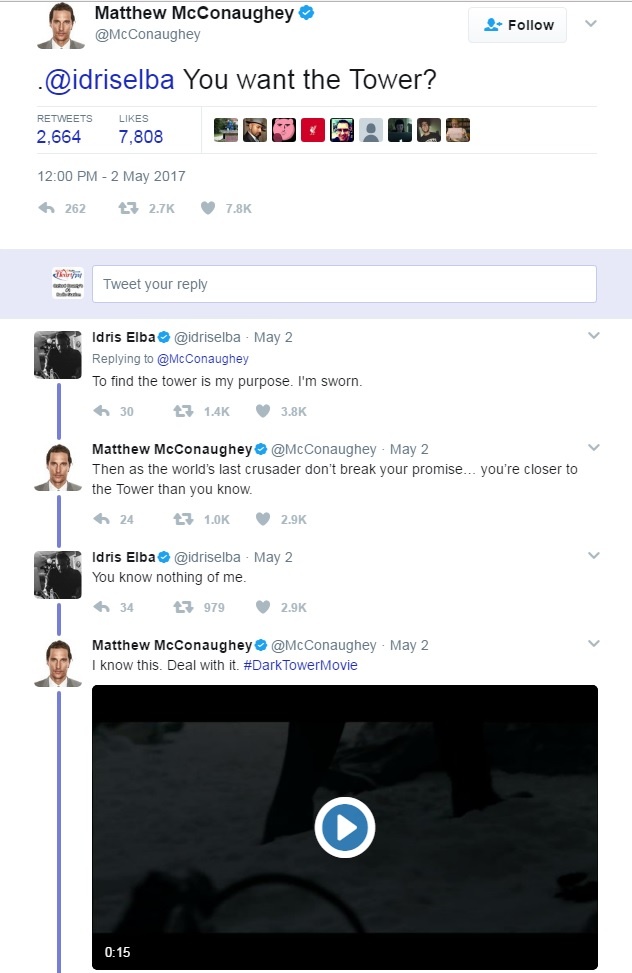 I am all about this film. Please be good, please be good, please be good -
And last but certainly not least, fans of the Netflix Marvel shows have something new to sink their teeth into; the trailer for The Defenders it up! Jessica Jones, Luke Cage, Daredevil, and Iron First will join forces to take on the newest threat.
Warning: Some strong language