Dairy Capital Walk & Run 2023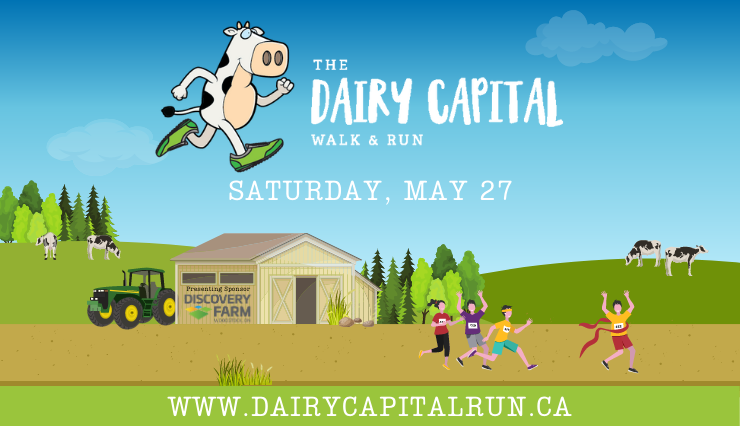 The 27th Annual Dairy Capital Run, Re-Imagined
The Dairy Capital Run is a fun, family friendly event that combines participation, physical activity and community involvement in support of Woodstock Hospital.
After a few years with a virtual run we are happy to say that the Dairy Capital Run is back in-person this May. We called Southside Park home to the run for several years, but this year the run is moo-ving. It will now be hosted at Discovery Farm Woodstock. Yee-haw!
We have shaken things up and made lots of changes to the event, including:
- The run will take place on new terrain that is a mixture of grass and gravel.
- We will have our 5K, 2K and Lil' Hoofer Run distances
- This is a FUN run. We're focusing less on competition and more on making the day fun. More information coming your way.
- The event is now being held on a SATURDAY
- Space is limited to 600 participants, so register early
- Each participant will receive a finishers medal and shirt
---
The Dairy Capital Run is a fundraiser in support of the Woodstock Hospital Foundation. All proceeds stay right here in our community and go directly towards upgrading technology and equipment at Woodstock Hospital. Technology allows us to provide prompt diagnoses, quicker recovery, and overall better patient care to Oxford County residents. But it is constantly evolving and improving which makes the need to update our existing equipment and purchase new technology ever present. Without funding from the provincial government to support the purchase of equipment, we rely on the generosity of our community to fund the equipment needs of the hospital. By participating in the Dairy Capital Run, you are supporting patient care at our hospital.