Heart FM's Give Thanks to Your Hospital Radiothon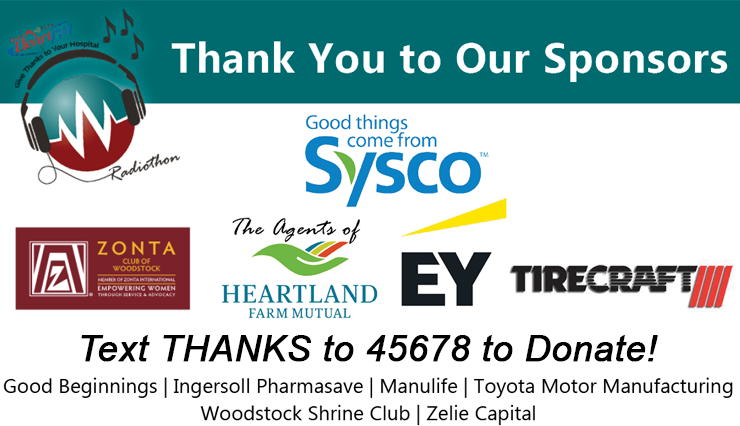 Heart FM's 4th Annual Give Thanks to Your Hospital Radiothon
Heart FM's Give Thanks to Your Hospital Radiothon is an event that spreads motivation across Oxford County to help raise money for the Critical Care Unit at Woodstock Hospital. Woodstock Hospital's (CCU) provides care for patients with severe or life threatening illnesses and sees an average of 900 patients each year. This year marks the most challenging for the Radiothon while the world deals with a worldwide pandemic. Throughout the day, stories will be shared by patients, staff, and community members about the Critical Care Unit and Woodstock Hospital.
The technology required is continuously evolving and improving, which makes the need to update our existing equipment and purchase new technology ever present.
There are 3 different ways to show your support this year!
Text THANKS to 45678 (Available All Of October)
The phone number to call is 519-421-4255 or Visit www.GiveThanksRadiothon.ca to donate online.