Smile Packages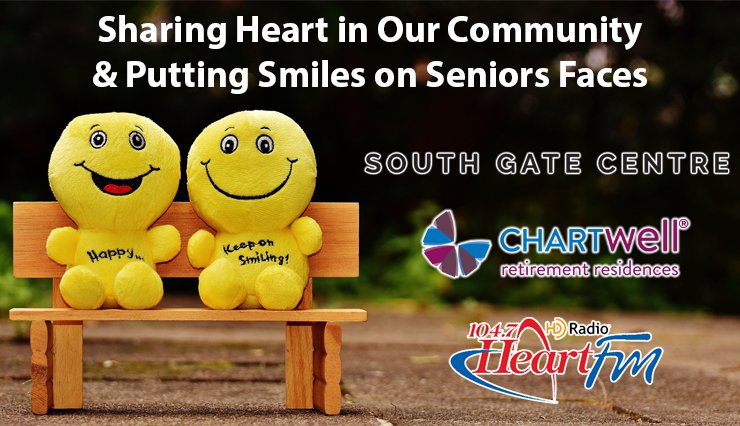 South Gate Centre and Chartwell Oxford Gardens are joining forces to deliver Made you Smile Packages in February.
The Smile pack is filled with useful goodies to support physical and mental health for Seniors struggling with the effects of social isolation.
We need your help to keep the SMILE alive.
To donate items or monetary gifts, please contact Kathy kdeweerd@chartwell.com, or call 519-788-0440. Useful items and individually packaged food including fresh fruit are needed.
If you know a Senior who could use a SMILE please call South Gate Centre and leave a message at 519-539-9817.
Proudly Sponsored by Southgate Centre, Chartwell Oxford Gardens and Heart FM