Alert Ready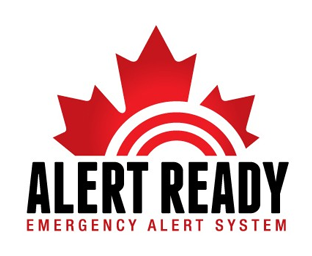 If you hear the "Alert Ready" sound... it's time to act.
Alert Ready is designed to deliver critical and potentially life-saving alerts, like tornado or natural disasters, to more Canadians.

At Heart FM, we're working to keep you and your family safe. You will hear alerts on 104.7 FM if an emergency is coming. Stay Calm, Listen to the Alert and prepare your plan!

With Alert Ready you will hear information for Tornado Warnings, Forest Fires, Earthquakes, Magnetic Storms, Volcanic Ash, Hurricane, Biological Warnings, Terrorist Hazard, Amber Alert and Civil Warnings

Alert Ready covers warnings for our local Oxford County area. Listeners outside of Oxford County will not hear warnings for their local area on 104.7 CIHR-FM
Click Here for more Information about "Alert Ready"
Don't have an Emergency Plan? Click Here to Create One!
Click Here for Current Environment Canada Weather Watches and Warnings