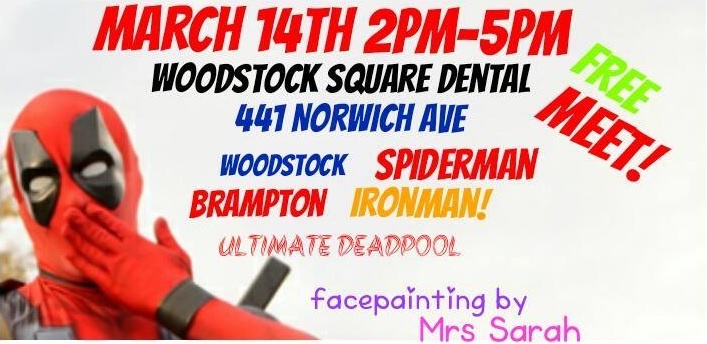 A business in Woodstock is giving back by hosting an appreciation event and collecting food donations.
WOODSTOCK - A special community appreciation event will be collecting food for the Salvation Army.
Woodstock Square Dental will be hosting a trio of Marvel superheroes on March 14th as they say thank you to the Friendly City. Team Leader Kim Seguin invites everyone to a free, fun afternoon.
"It allows kids to meet with Spider-Man, Deadpool, and Ironman. The kids and parents can visit our facility, and basically play games, colour, we'll have snacks, we'll have cake."
The Woodstock Spider-Man says this is another great way to support people in our community going through a rough patch.
"The Brampton IronMan will be joining be at the Woodstock Square Dental clinic up by the Winner's plaza. Again - it's another food bank drive it's free for everyone, there's going to be face painting that's free, photos with Ironman and I. Just bring a donation for the food bank."
It's happening March 14th at Woodstock Square Dental from 2 - 5 p.m.