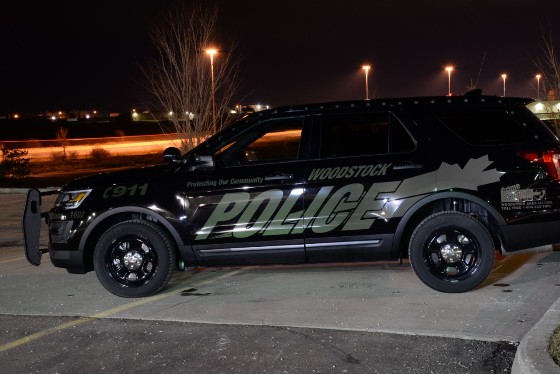 Woodstock Police arrested a 37 year old man at Southside Park at 3:15 this morning.
WOODSTOCK - Woodstock residents can breath a huge sigh of relief today as Police have made an arrest in the sharp object investigation.
Police were called to Southside Park around 3:15 this morning with a report of a suspicious man. Officers located and arrested 37 year old Corey Montgomery.
After further investigation, he has been charged with Mischief and is before the courts. Special Constable Shaylyn Jackson says this is still an active investigation.
"There is still the possibility for more charges to be laid in relation to this incident, however there is no guarantee of that at this time. Because the investigation is still ongoing, I am unable to speak to any evidence or anything that was or was not found on him at the time of the arrest."
She adds that you should still keep an eye out for sharp objects when using the City playgrounds or parks.
"The City Parks Department did a great job of trying to stay on top of the needles and making sure they used the magnetic devices to extract all of them from the playgrounds. However it is a good idea and a really good practice for the next little while to make sure that you are keeping an eye out, just to make sure there aren't any leftover needles or tacks that were left behind or left over by mistake."
The Woodstock Police Service would like to thank the citizen for their quick action in reporting and acknowledge the diligent work of the WPS Criminal Investigations Branch, Uniform Patrol and the City Parks Staff.