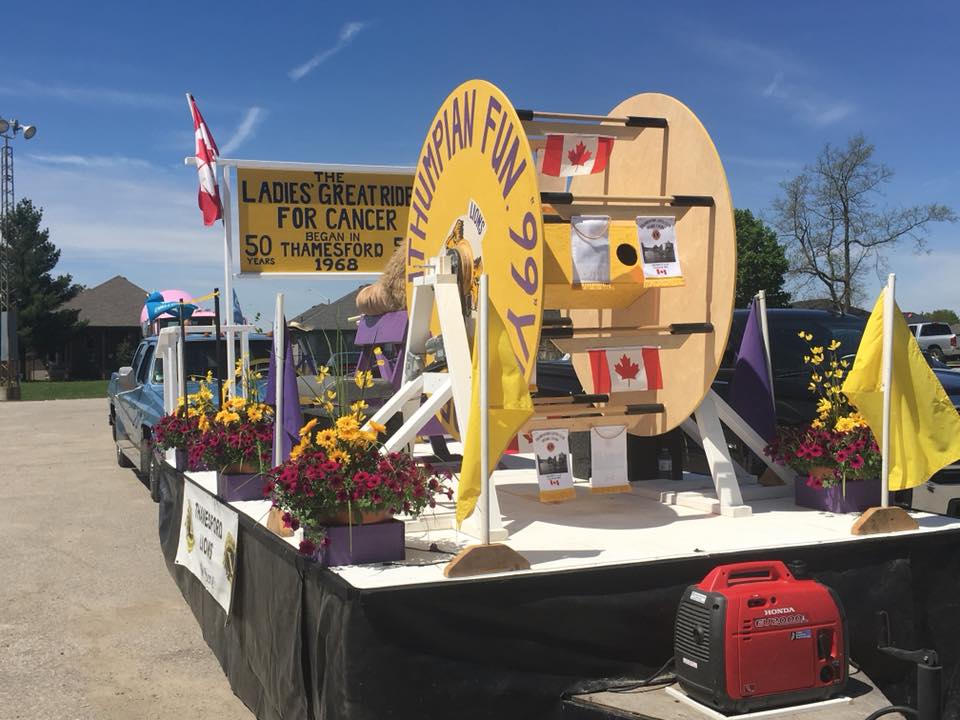 The 103rd annual Thamesford Calithumpian celebration will kick off with karaoke and men's baseball games tonight.
THAMESFORD - The May long weekend has arrived, which means the Thamesford Calithumpian celebration is about to get underway.
It's going to be a busy weekend for the 103rd anniversary, starting with the men's baseball games in North Park tonight. There will be a beer tent and karaoke as well.
Tomorrow will be a busy day with the garage sales, the ball hockey tournament, and the Practically Hip Concert at the Thamesford Rec Centre.
Sunday will begin with the Lions Trout Brunch at the Thamesford Community Centre and end with the popular fireworks show. Rebecca Sparks from the organizing committee says the fireworks will be in a new location this year.
"Best viewed from North Park, close to Thamesford Public School and the Thamesford Public Library. We'll have some parking available, but we're encouraging everyone who lives in the area to walk just to cut down on traffic."
The celebrations will wrap up with the parade on Monday. It will begin at 1:00 p.m. and Sparks says the route will be a little different this year.
"Thamesford has developed so we're extending the route to some of the new subdivisions to welcome some of the new residents! It should be a great day."
You can visit the Thamesford Calithumpian website and Facebook page for more information.
Sparks also stopped by the Heart FM studio on Wednesday to chat with Dan and Marcie and you can listen to the full interview below.