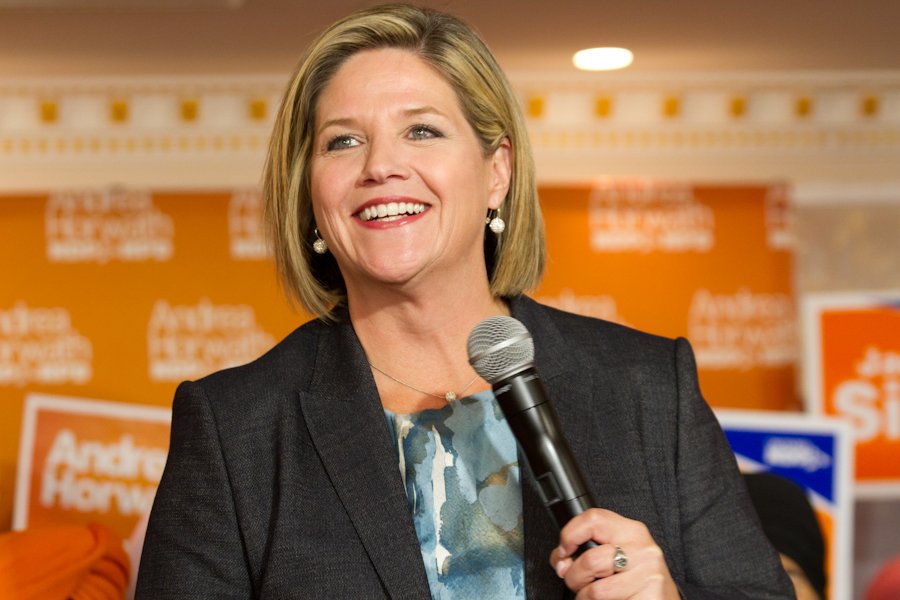 The Leader of the New Democratic Party of Ontario, Andrea Horvath will be in Woodstock tomorrow.
WOODSTOCK - The leader of the Ontario NDP party will be in Woodstock tomorrow.
Andrea Horvath is coming to Woodstock to visit with the Oxford County Council. She is meeting with council to talk about hydro prices, municipal priorities and the NDP's plan to reduce hydro rates in Ontario by up to 30 percent.
After meeting with council Horvath will have a media availability at the Woodstock Art Gallery starting at 2 p.m. She will be joined by the Warden of Oxford County and Mayor of the Township of South-West Oxford David Mayberry and Deputy Warden of Oxford County and Mayor of the City of Woodstock Trevor Birtch for the media availability.
Oxford County's invitation follows its recent delegations with the Ontario Ministry of Transportation; Ministry of the Environment and Climate Change; Ministry of Energy; and Ministry of Agriculture, Food and Rural Affairs. The County has also met with the Progressive Conservative Party of Ontario Leader Patrick Brown, and will be extending an invitation to meet with the Green Party of Ontario to advocate for sustainable policy and platforms.
Heart FM will have a reporter at the event and we will provide you with more information tomorrow.