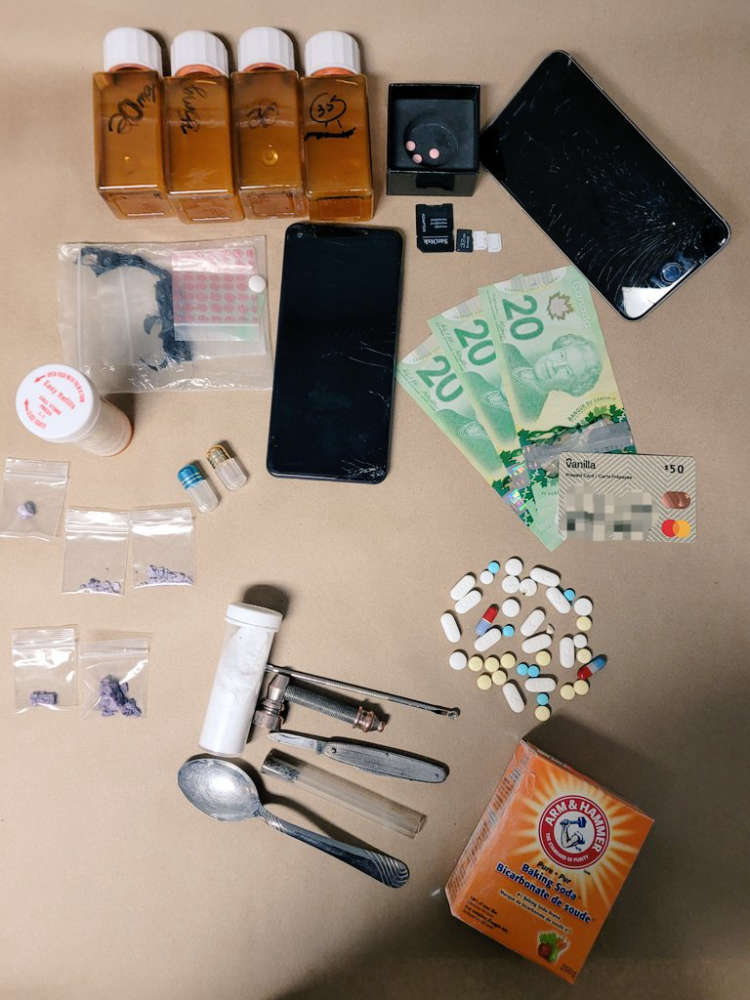 Photo Credit: OPP West Region Twitter page, @OPP_WR
A 42-year-old man from Norwich Township is facing drug trafficking-related charges after he was arrested on Norfolk Street North in Simcoe yesterday.
SIMCOE - A local man has been charged in a Simcoe drug bust.
Four people were taken into Norfolk OPP custody on Norfolk Street North shortly at around 11:13 a.m. yesterday.
Officers charged two of them in the end, a 42-year-old man from Norwich Township and a 52-year-old woman from Haldimand County. They have both been charged with trafficking methadone, possession of fentanyl for the purpose of trafficking, and possession of property obtained by crime under $5,000.
The investigation is still ongoing at this time and anyone with information should call the Norfolk OPP at 1-888-310-1122. You can also submit an anonymous tip through Crime Stoppers by calling 1-800-222-8477 (TIPS).