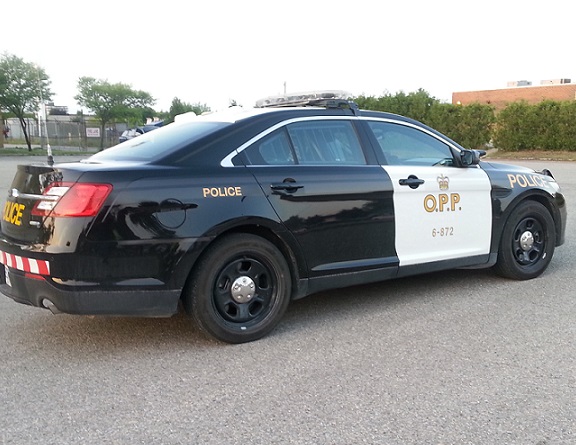 Briefs include; Burford Jewellery Heist, Wedding Rings Stolen in Delhi, Sledge Hockey game in Waterford and foot chase leads to arrest.
BURFORD - Brant OPP are investigating after a break and enter to a home in Burford.
Police say the home on Whitehead Street was broken into on Tuesday afternoon. Stolen was an HP laptop computer and a large amount of jewellery. The jewellery included gold rings, bands, diamond bracelet and a set of women's Gucci and Movado watches.
Police estimate the stolen goods are worth about $7,000.
The Brant County OPP detachment is continuing to investigate and is seeking assistance from the public. If anyone has any information regarding this incident, they are being asked to contact police 1-888-310-1122.
---
DELHI - Norfolk OPP are investigating after a wedding ring and engagement ring were stolen form a home in Delhi.
Police say the theft happened sometime over the weekend at a home on Main Street in Delhi. These rings obviously hold a great deal of significance and the owner would like them returned.
Police are continuing to investigate and are seeking the assistance of the public. If anyone has any information, they are being asked to contact the Norfolk County OPP detachment at 1-888-310-1122.
---
WATERFORD - Members of the Norfolk OPP Auxiliary Unit will be hosting the South Coast Special Needs Kids Sledge Hockey Team for an annual meet up.
They will be playing a game at the Waterford Arena on Sunday afternoon at 2 p.m. This is the 8th time the Auxiliary has hosted this event to support the special needs team.
Admission is a non-perishable food donation for the Caring Cupboard.
---
BRANT COUNTY - A 48 year old man from Brant County has been arrested after trying to run away from the police on foot.
Police stopped the man in his car on Colborne Street West on Monday afternoon. When the vehicle stopped the man got out and fled the area on foot. The officer gave chase and was able to make the arrest without further incident.
Kevin Douglas Murchie is now facing the following charges:
- Obstruct peace officer
- Driving while disqualified X2
- Personation with intent to avoid arrest, prosecution or obstruct justice
- Driving while under suspension
- Operate a motor vehicle without insurance
- Use plate not authorized for vehicle
- Use validation not furnished for vehicle
- Fail to surrender permit for motor vehicle