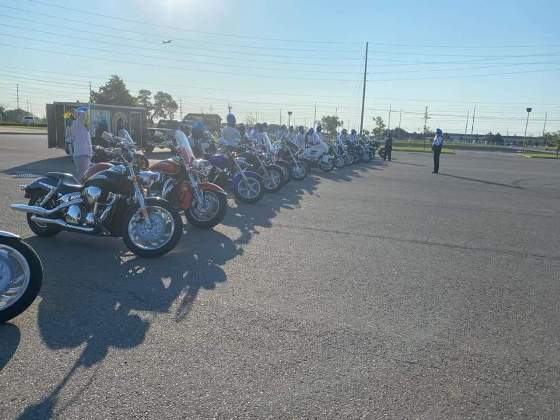 The Woodstock Fire Chief, Police Chief, Mayor and CEO of the hospital will be on hand as the Sikh Motorcycle Club comes to the Friendly City to thank essential workers.
WOODSTOCK - The Sikh Motorcycle club is rolling into Woodstock on Saturday for a special presentation.
The club has visited a number of cities in the Province saying thank you to essential services. Darshan Bedi, known locally as Woody says on Saturday the club has chosen Woodstock to provide a thank you to essential services.
"They will be coming here around 10 am and they will be stoping at the site of the new Sikh Temple and then heading to Park Drive where they will getting together with the Mayor of Woodstock, The Police Chief and the CEO of the Hospital."
The club will presenting plaques as a thank you to the Chief of Police Daryl Longworth, Fire Chief, Jeff Slager and the Woodstock Hospital CEO Perry Lang. Woodstock Mayor Trevor Birtch will be on hand to deliver a few remarks as well. Bedi explains why the club has been doing this during the pandemic.
"Most of the members of the club are immigrants from India and this country has done a lot for us and I think we just want to give a little token of thanks."
About 40 members of the motorcycle club are expected to be in the City for the presentation tomorrow.