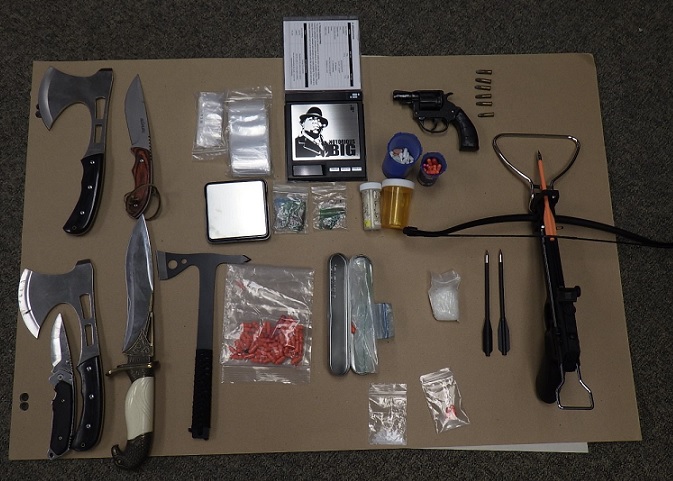 Stratford Police found multiple drugs and weapons after executing a search warrant in the south end of the city.
STRATFORD - Four people have been arrested after police executed a search warrant in Stratford.
Yesterday police searched a home in the south end and found Crystal Methamphetamine, Hydromorphone Pills, Shatter, Marijuana, and Hashish. The estimated street value rings in around $3,500. Officers also found weapons including a .22 calibre hand gun, ammunition, and a crossbow.
Four people are facing charges including possession for the purpose of trafficking, possession of a controlled substance, careless storage of a firearm, careless storage of ammunition, possession of a firearm contrary to a prohibition order, and breach of probation.