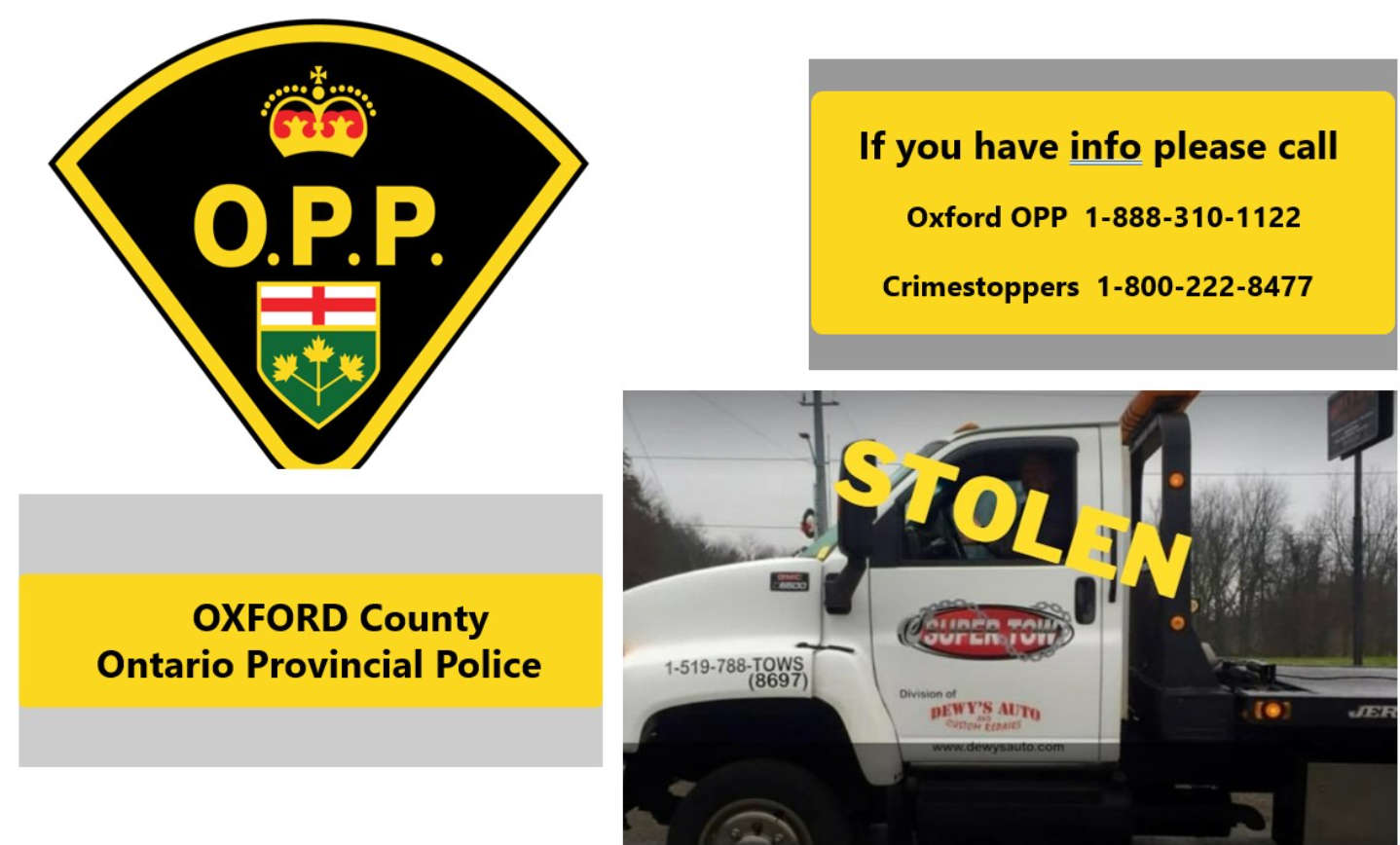 Photo Credit OPP West Region Twitter Page
A tow truck was reported missing in Thamesford.
THAMESFORD - A tow truck and scrap metal was reported stolen today in Zorra Township.
Around 8:30 a.m. this morning police were alerted to an address in Milton Street, in Thamesford about a missing tow truck and load of scrap metal.
The investigation revealed that sometime in the early morning the stolen truck was removed. The vehicle removed was a white, flatbed tow truck with "Dewy's Auto" and "Super Tow" decals on the doors.
If anyone has any information, they should contact the OPP at 1-888-310-1122 or Crimestoppers.
#OxfordOPP looking for your help in locating a stolen tow truck (below) from #Thamesford @ZorraTwp. The truck was taken during the early morning hours May 27. If you have info, please call us at 1-888-310-1122 or call @CrimeStoppersOC 1-800-222-8477 ^jh pic.twitter.com/4A6KKPimdM

— OPP West Region (@OPP_WR) May 27, 2022