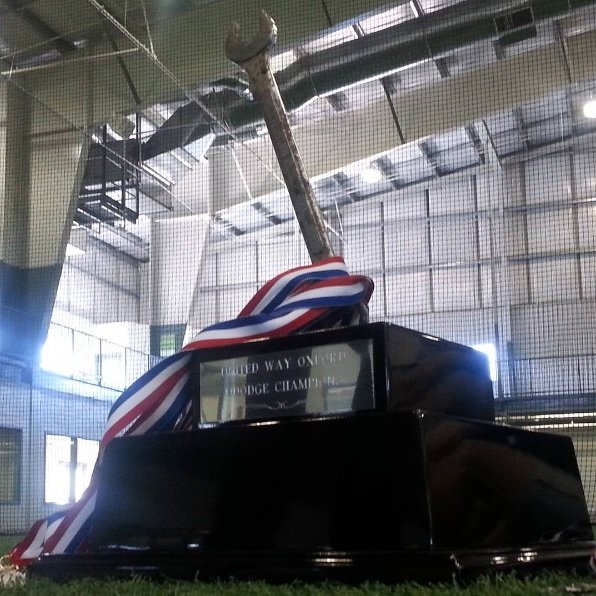 The Wrench Trophy is presented to the winning team of the UDodge Tournament
Numerous teams will be vying for the Wrench Trophy on April 22nd.
WOODSTOCK - 100 new people will be able to take part in the newly expanded UDodge Tournament.
Spots are quickly filling up with only 8 team openings still available for the United Way's Dodgeball Tournament on April 22.
The tournament has quickly become a yearly tradition for a few people according to Resource Development Coordinator Rachel Robinson.
"We opened our registration early this year - about mid-March - and almost every team who played last year got back to us right away, excited to play again. Luckily we have some spots for new teams this year and we're excited to have some new teams playing."
Teams of 10 are responsible for bringing in at least $500 for the United Way.
Robinson knows the competition will be fierce with many returning teams vying for the Wrench Trophy.
"So the Boston Brutes have had this trophy for two years, we'll see who gets it this year. It is proudly on display at Boston Pizza. But it really just says something about the day – its fun!"
Other prizes will also be up for grabs throughout the day.
It's happening at Cowan Park from 9 a.m. until 3 p.m
To sign up, email Rachel@UnitedwayOxford.ca