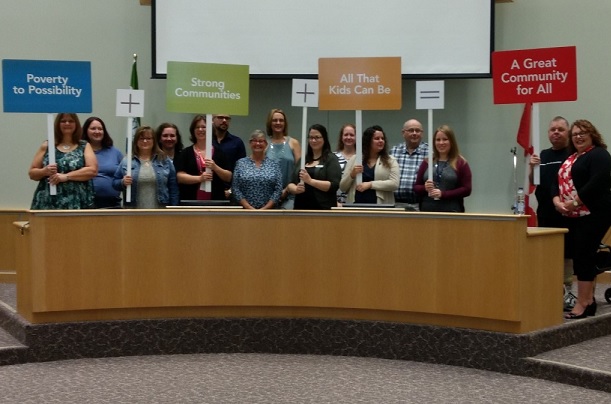 Oxford County is being asked to step up in a big way with the #150UWChallenge.
The United Way of Oxford County is challenging everyone to take part in the #150UWChallenge.
How it works is you donate $150 and then challenge your friends and families to do the same. Every donation impacts the lives of so many people living in Oxford County.
Resource Development & Communications Manager Shelley Lachapelle says when you donate to the United Way, you are supporting so many great organizations in our community.
"When you support United Way your helping move people from poverty to possibility, you are helping to create strong communities and you are supporting kids to be all that they can be."
She adds they are hoping to see people really take charge with this campaign.
"We are looking for people to be ambassadors for this challenge, so go on your social media accounts and post #150UWChallenge and challenge your friends, family and neighbours."
Executive Director Kelly Gilson says the United Way is currently facing a $35,000 shortfall for their fundraising goal this year and are hoping this event will put them over the top.
"Currently, United Way Oxford is facing a shortfall of $35,000. For the next 23 days, your support in the #150UWChallenge will help us close the gap and ensure that we can continue to tackle community issues such as poverty, mental health and supporting our youth. Our community needs you. United Way needs you."
Megan Porter, United Way Oxford's Campaign Chair says they are hoping the community will step up once again to help them reach their goal.
"The generosity in this community truly does inspire me. We need 233 people to participate in this challenge. With less than a month to go, I know that we can close this gap. Help us celebrate what it means to be Canadian by taking the #150UWChallenge. Make it fun! The possibilities truly are endless."