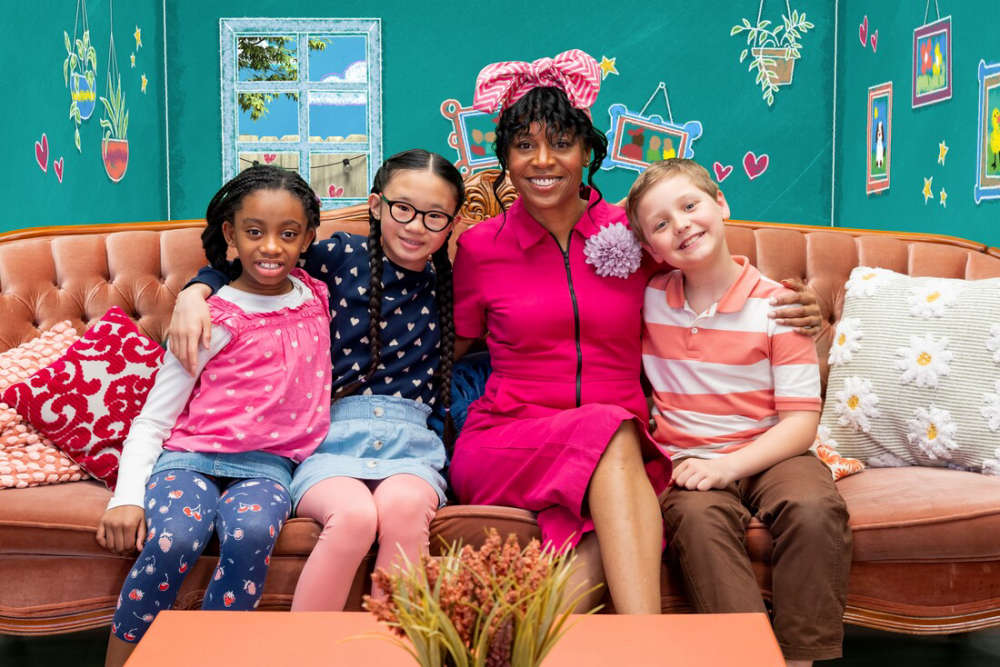 Photo Credit: Aunty B's House website, auntybshouse.com
Aunty B's House will debut on CBC Gem on Monday September 4th and it stars Woodstock's very own Luke Dietz.
WOODSTOCK - A young actor from Woodstock is about to make his debut on a new CBC Kids show.
Aunty B's House follows the story of Aunty B and how she becomes a foster parent for Zach, Shelley, and Khadijah.
Luke Dietz is 10-years-old and he plays the role of Zach on the show.
"Zach's parents died when he was very young, so his grandparents started taking care of him. But eventually, they became too old to take care of him so he had to go to Aunty B's house."
Dietz says Zach is a neat freak and loves to play soccer, something he has in common with the character.
Zach also lives with Khadijah and Shelley in Aunty B's House. Khadijah is played by Nendia Lewars and Shelley is played by Claire Poon. Khalilah Brooks is the creator of the show, and she also brings the character of Aunty B to life on screen.
Dietz says the show is a glimpse into what it's really like to live in a foster home because Brooks lived in foster care when she was younger.
"This show, shows the true stories of foster care like losing an item, not wanting to give up an item, missing people, being sad, and being angry. Not just the fun."
Outside of Aunty B's House, this is not Dietz's first time in the spotlight. He provided the voice of Count Jr. on Happy House of Frightenstein and he's also the new voice for Chase in Paw Patrol.
Dietz says filming Aunty B's House in Toronto was a new experience for him.
"This was my first live-action show, so it was really fun to memorize lines with everyone and really bring the story to life."
Outside of his professional life, Dietz is about to start Grade 6 at St. Michael's Catholic Elementary School in Woodstock.
Aunty B's House will debut on CBC Gem on Monday September 4th. It will also premiere on CBC Kids on Monday September 11th and will air on weekdays at 8:09 a.m. You can find more information regarding the show online here, and you can follow Dietz's journey by visiting his Instagram page.