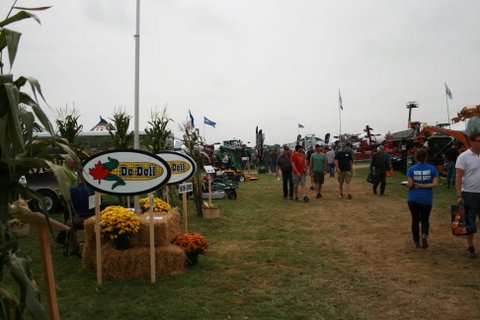 Amazing exhibits, demonstrations, and a green energy expo will be taking place at Canada's Outdoor Farm Show
WOODSTOCK - Canada's Outdoor Farm Show is set to take over Woodstock for three days this week.
Major companies from across North America will be on hand with interactive displays and exhibits showcasing the latest in agriculture technology. The show runs from Tuesday to Thursday and will attract people from all over world. President Doug Wagner says it's not just farmers who take in the show.
"First and foremost this is an agriculture farm show that is for farm families that make their living farming, but having said that, we do have a corner of our show that is focused on energy and of course that is of interest to everybody."
Wagner says they will have some amazing exhibits and demonstrations from the leaders of the agriculture industry.
"Some of the manufacturers will bring some of their equipment here that has just been released to market for new product introduction or occasionally they will bring in equipment that is still in the experimental stage and they want to showcase it and get some opinions from farmers while they are here."