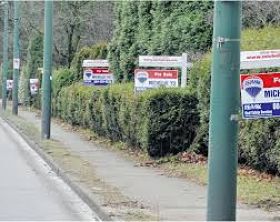 Home sales took a step back in November 2014.
WOODSTOCK - Home sales in the area took a hit in November.
According to the Woodstock and Ingersoll District Real Estate Board, only 56 units sold last month which is down 16.4 percent from a year earlier.
The good news is the average home price was up five per cent from last year at $226,352. The year-to-date average price was $240,026, an increase of 4.2 percent from the same period in 2013.
According to a release from Board President William Cattle, "Home sales took a step back in November compared to the levels of activity we've been seeing since the spring, but November is a pretty low volume month so we're talking about less than a dozen transactions compared to last year."
As for new listings, they increased slightly 3 percent on a year-over-year basis to 103 units.
The dollar value of all residential property sales amounted to $12.7 million in November, falling 12.2 percent from levels recorded a year earlier.
The sales of all property types was 63 units for the month, down 14.9 percent from last year. The total value of all properties sold came in at $15.4 million which was also a decline of 8.4 percent from November 2013.