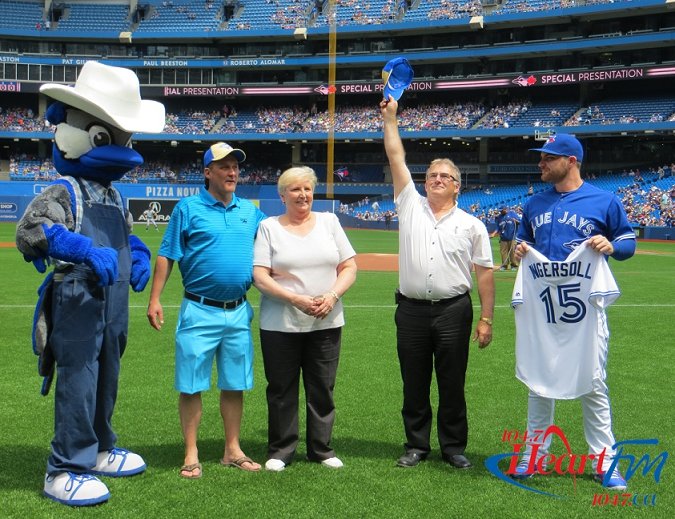 The Town of Ingersoll will be heading to Toronto for another Blue Jays game in 2018.
INGERSOLL - 700 people from the Town of Ingersoll will be heading down to the Rogers Centre together once again this year.
Tickets for Ingersoll Day at the Rogers Centre are available online right now. The local Chamber offers a group rate and transportation to the Jays game on Sunday June 10th against the Baltimore Orioles. General Manager Ann Campbell explains why they wanted to this again.
"We have done this for a few years now and people seem to like it and if they like it then we will do it again. Last year we sold out of our tickets very early, we have ordered 700 tickets this year and we anticipate they will sell out very fast."
Campbell says they will be providing busses to the game as well.
"They are group rates, we are on the second level, people who have gone with us before, like the second level so that's the tickets we purchased and you can purchase a ticket for $40 or a ticket with transportation for $70."
The game also coincides with Junior Jays weekend so they will have plenty events available for the kids before the game. They will not be taking the kids on the field after the game though because they will have to get back to the bus on time.
You can purchase your tickets online at www.ingersollchamber.com or by calling 519-485-7333.