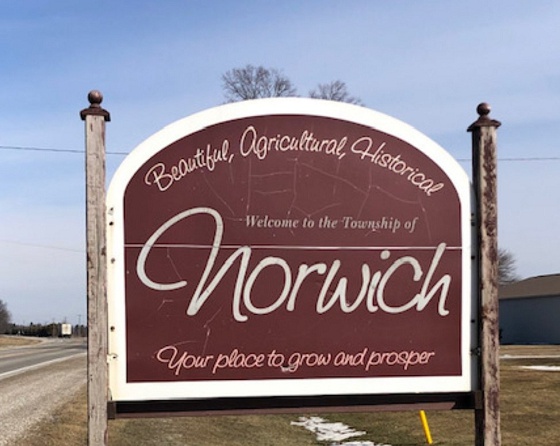 CAO Kyle Kruger says Norwich Township Council will have two options after declaring the Ward 2 council seat vacant. They will have to call a byelection or appoint someone to the position.
NORWICH TOWNSHIP - With the recent resignation of the Ward 2 Councillor in Norwich, some may be wondering what's next for the Township.
According to CAO Kyle Kruger, Council will have to declare the seat vacant at their next scheduled meeting on Tuesday June 6th. From there they will have to consider two options in order to fill the seat; appoint someone as the Ward 2 Councillor or hold a byelection for the position.
Alisha Stubbs was appointed as the Ward 2 Councillor last fall when she won the municipal election with 759 votes. She was followed by William Van Lagen with 392 votes, and Michael Legge with 135 votes.
Stubbs announced her resignation during the Township Council meeting Tuesday night after Council passed a flag policy bylaw which states only government flags can be flown on Township property. Her resignation is effective immediately.
Ward 2 represents the village of Norwich.