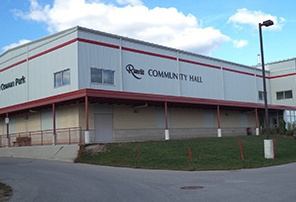 City Council discussed Pickle Ball at their latest meeting. They took a report as information, which will allow them during the current budget process to determine the best course of action for the potential or more courts in the City.
WOODSTOCK - The City of Woodstock is looking to keep up with the growing popularity of Pickle Ball.
Currently, the City has three outdoor and three indoor courts, with three more set to open next month at the Reeves Community Complex.
With the current courts, and ones set to open, the time for play has gone from 22.5 to 34.5 hours a week.
At the last City Council meeting, a report was taken as information by Council, and through out the budget process they could provide direction as to the potential of adding more outdoor or hybrid courts.