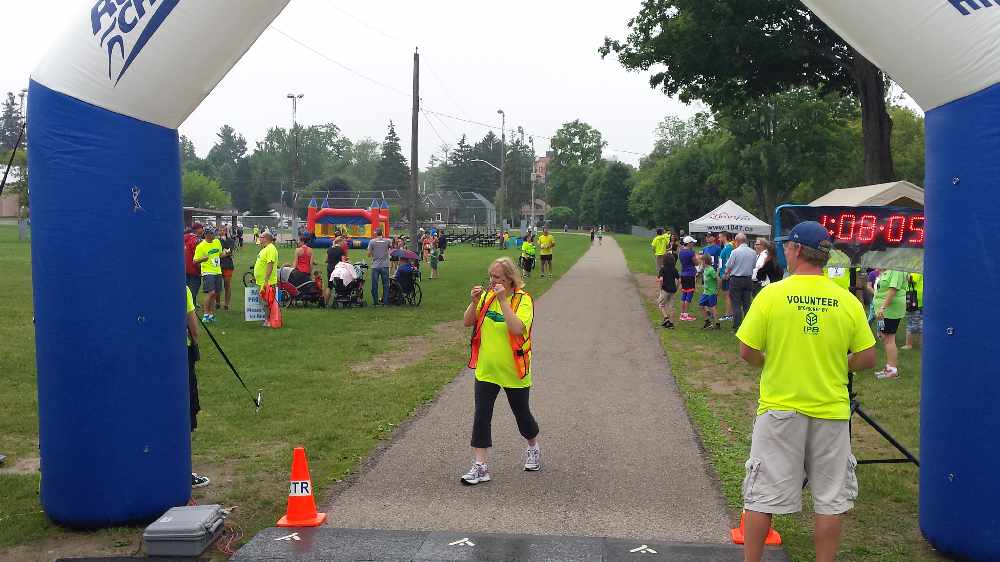 Registration for Run Ingersoll is now open!
INGERSOLL - Runners can get ready to sprint into summer, now that registration has opened up for Run Ingersoll 2017.
The annual event will feature three races this year. Coordinator Susan Wolfe tells Heart FM about the 5K and the 10K races.
"The 5K goes throughout Ingersoll it's a beautiful scenic route and the 10K is a double loop that goes through Ingersoll as well."
If you sign up for the 5K and the 10K races now you can save a bit of money. From now until May 19th registration for the 5K is $25 while the 10K is $35. Between May 20th and June 9th the 5K will cost $30 and the 10K will be $40. Those prices will jump again to $35 and $45 on race day, which is scheduled for Sunday June 11th.
Wolfe says the Ingersoll Pharmasave 1K Family Free Run is also being offered this year.
"It's a very popular event, registration is free for all runners and the first 100 participants get a free medal as well."
All of the proceeds raised will go towards the general programming at the Fusion Youth Centre. Last year the fundraiser raised over $6,000 for the cause so they are hoping to exceed that amount this year.
The races will kick off at 9am in Victoria Park.
You can register online here.