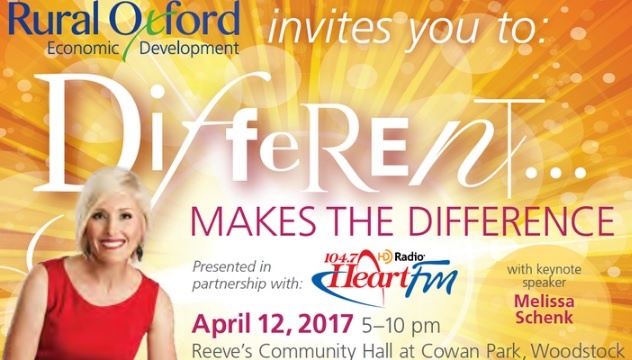 Business leaders and innovators will have a chance to network during a special event at Cowan Park.
Rural business people will be rubbing shoulders and learning a little bit about their neighbours during a special event.
This year's Rural Oxford Economic Development Forum is on April 12th.
Economic Development Specialist Bernia Wheaton has a big night planned with dinner and a special guest speaker Melissa Schenk.
"She is an entrepreneur, a TV personality, she brings such a wealth of experience to us and she's going to talk about 'When Different Makes a Difference' and that's our theme for this year's forum."
Although the biggest industry sectors in rural Oxford remain agriculture and manufacturing, Wheaton encourages all kinds of businesses to take part and form new partnerships.
"We encourage people in agriculture or agri-business to come out to the forum but it's not limited to that. Certainly any business owner or manager who wants to come out, meet some people, network - they're welcome to attend."
It's happening from 5 until 10 p.m. at Cowan Park.
Tickets are $45 and can be purchased online HERE