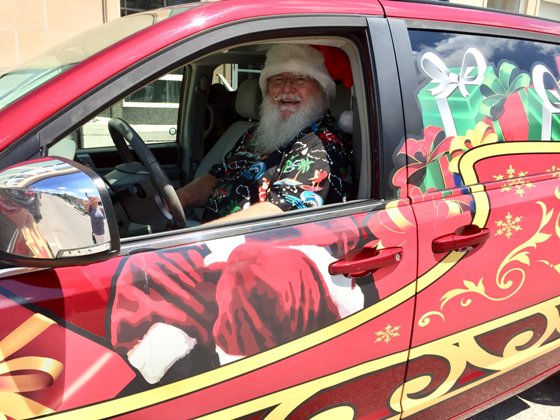 stock photo
The Children's Aid Society and Santa Ron are together again this year. Santa Ron is helping them raise money for their Endowment Fund.
WOODSTOCK - The Children's Aid Society is teaming up with Santa Ron again this year.
The Children's Aid Society has an Endowment Fund for the children they help which goes to bursaries, college and university programs, and programs within the CAS.
Santa Ron has been a large contributor to the fund, raising over $24,000 for the fund last year and he's been raising money through the years; $1,800 was raised in 2013, the following year he raised $5,700 and he raised $14,100 in 2015.
He says that it has been an amazing experience and honor to do what he does.
"I'm just so proud to work for Children's Aid and to be able to do this in Oxford County, from the parades and this year I had five swims with the kids, to the visits like Toyota Boshoku where I had 255 kids sit on my knee, home visits, it's just amazing."
The endowment fund was established in 2011 by the Children's Aid Society's Board of Directors and it has reached close to $290,000 and is used to provide bursaries for children pursuing post-secondary education, summer camps, special needs programs, and special pilot programs.
You can book Santa Ron by calling him at 519-521-7833.
You can also email him at rlarcher57@hotmail.com for a $50.00 donation, all of which goes to the agency of your choosing while taking family photos or hire him for events.