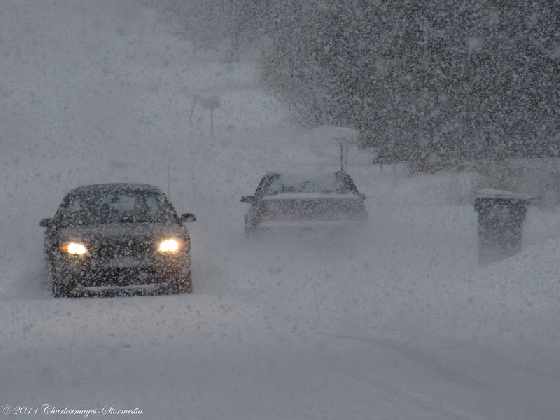 A winter weather travel advisory is now in effect for Oxford County, replacing the snow squall watch that was issued earlier this morning.
UPDATE: Environment Canada has called off the snow squall watch for Oxford County and replaced it with a winter weather travel advisory.
We could see up to 10 centimetres of snow today and there's still a risk of snow squalls for earlier this afternoon, but the system should start to move northward out of our area later on.
---
OXFORD COUNTY - A snow squall watch has been issued for Oxford County.
Environment Canada says we could see another 15 centimetres of snow today. The snow squalls should start later this morning and continue through the afternoon, before eventually weakening and turning into flurries later this evening.
It could be hard to see through the heavy snowfall at times, so make sure you drive carefully and also prepare for slippery road conditions.