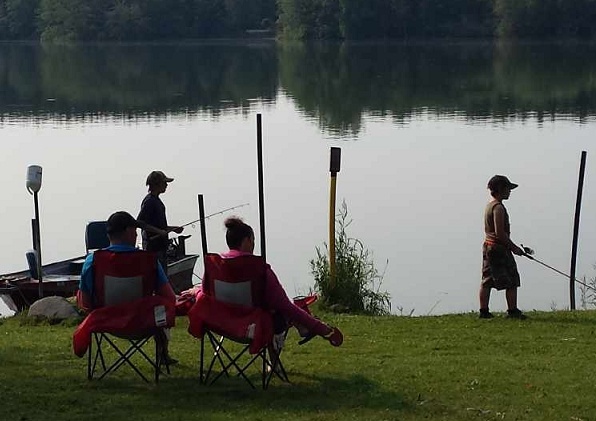 Ontario Fishing Week gives everyone the chance to try fishing without having the pay for a licence.
Ontario Family Fishing Week is on now, giving everyone a chance to try fishing even if you don't have a license.
Conservation Area Clerk Katie Ebel says this is a chance to gather up the kids, bring them out to Pittock, and try to reel in a big one.
"The idea behind it is that the Ontario government hopes more people will get involved in fishing and outdoor recreation. So this provides an opportunity to test out fishing and see if it's right for you without having to go through the process and expense of getting a license."
Pittock Conservation makes it even easier with their Tackle Share Program.
"We offer fishing poles and tackle free of charge for people to come in and use so they don't have to go through the processes of getting fishing equipment for maybe a once or twice of year kind of event. So anytime throughout the summer people can come and use the fishing equipment for free."
If you do take advantage of Family Fishing Week, Ebel says you can look forward to reeling in different kinds of fish at Pittock.
"Right now perch season is wide open so people catch a lot of perch from shore, as well bass season opened last week. So we have a lot of large size bass that come out of Pittock Reservoir as well as Northern Pike as well, so those are our top two game fish right now."
Pittock will also be hosting a Family Fishing Day on Saturday July 9th starting at 8:30 a.m. Everyone who registers for the free event has a chance to win prizes.
Ontario Family Fishing Week runs until Sunday, July 10th