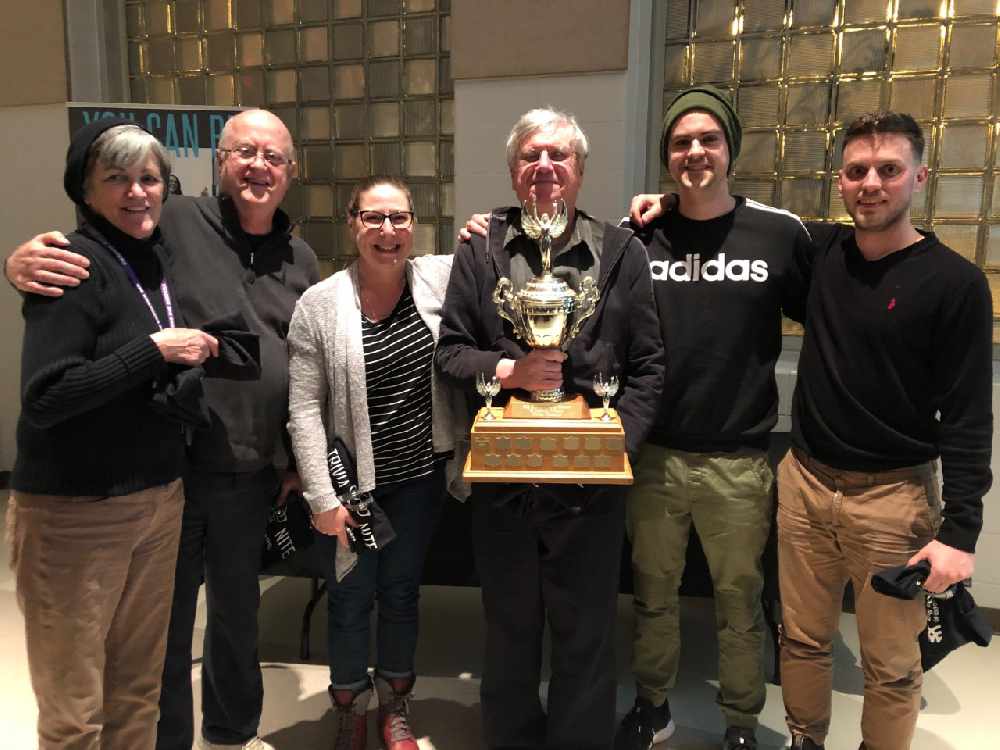 This years event raised nearly $15,000 for BBBS Oxford and the winning team was aptly named, Smarty Pants.
WOODSTOCK - 28 teams competed this year for the annual trivia night hosted by Big Brothers Big Sisters of Oxford.
This years event raised nearly $15,000 for BBBS Oxford. The winning team was Smarty Pants, captained by former Mayor Michael Harding. Coming in second place was a group of teachers with their team name "What this isn't speeding dating" they beat out a group of people from the Oxford Winds Community band, known at this tournament as Oxford Wins in a tiebreaker for second place.
The winning team gets their name on a trophy and an app party from Boston Pizza. Resource Development Manager Liz Wismer Van-Meer says they got a lot of positive feedback from people who attended the event.
"As people were leaving the event they were thanking us for a fun night out, saying it was perfect, it was great, they had lot's of fun. The food was phenomenal, Mclay's BBQ had some treats for us, pulled pork, pulled chicken, veggie chili and coleslaw and Scott's No Frills provided lot's of snacks for us all well."
The event also featured Sabrina from Heart FM mornings as the host and trivia master for the evening. Wismer Van-Meer says it is a great fundraising night for BBBS Oxford and all of the money raised locally, stays local.
"All of the money raised at these events go to support our programs and services. The money helps to ensure that the families who are using our programs and services can continue to do so, at no cost them, everything is completely free."