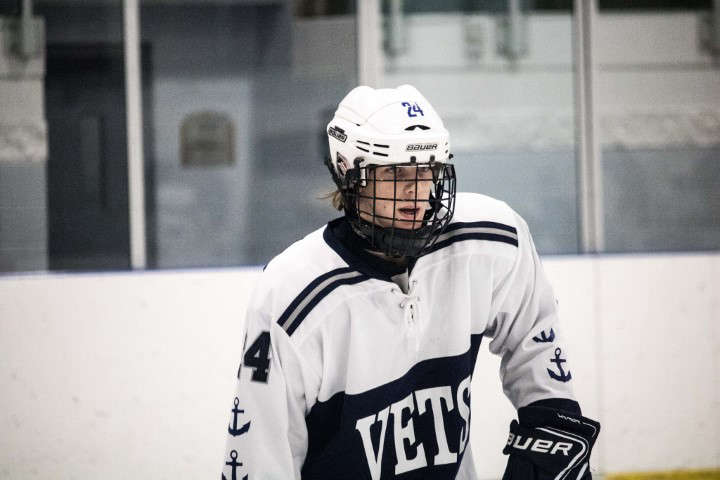 Nolan Brett will suit up for the South Conference Team during the PJHL Prospects Game in Norwich on December 18th.
WOODSTOCK - A rookie with the Woodstock Navy Vets will get to play in PJHL Prospects Game next month.
Nolan Brett is 16-years-old and he will suit up for the South Conference Team. He will play alongside 20 other players from 14 other teams in the Doherty and Bloomfield Divisions.
They're going to face the West Conference Team in Norwich on December 18th and the puck drop is scheduled for 1:00 p.m.
Brett is following in his brothers footsteps. His brother Keaghan represented the Doherty Division in the 2017 PJHL Prospects Game.
Brett scored his first junior hockey goal on October 22nd this year. The Vets faced the Firebirds in New Hamburg and Brett scored the overtime winner to secure the 3-2 win for Woodstock. He has now recorded 3 goals and 10 assists so far this season.
The Peteborough Petes also selected Brett in the 12th round of the OHL Draft this past summer.