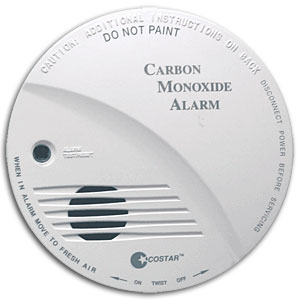 The Woodstock Fire Department is taking a firm stance when it comes to installing CO alarms
WOODSTOCK - The Woodstock Fire Department is taking a hard stance when it comes to carbon monoxide alarms.
Public Information Coordinator Lisa Woods says the excuse of ignorance just doesn't fly.
"We've been warning people for years about the safety and importance of both carbon monoxide alarms and smoke alarms and to prevent tragedies from happening in Woodstock we need to adopt zero tolerance and get people fined."
Carbon Monoxide alarms have been mandatory in Ontario homes with a source of CO since April of 2015 thanks to the Hawkins-Gignac Act.
Woods says this is in place to save lives.
"Without a carbon monoxide detector you may not know you have carbon monoxide in your home because it is colourless, odourless, and tasteless - you don't see or smell it. So if you don't have a working carbon monoxide alarm you could face prolonged exposure to CO and potentially die."
The Woodstock Fire Department is pushing this message after a landlord in Woodstock was fined $360 under the Fire Prevention Act for failing to insure working smoke alarms were installed.
To learn more about Carbon Monoxide go to endthesilence.ca