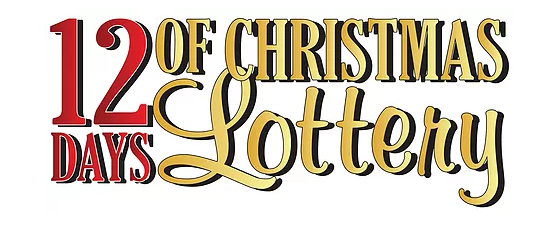 Winners are being announced each day for Southgate Centre's 12 Days of Christmas Lottery!
WOODSTOCK – The 12 Days of Christmas Lottery has officially begun in Oxford County!
The draws started on December 26th and the cash prizes will grow each day leading up to the twelfth day on January 6th 2016. That's when the grand prize of $10,000 will be given away.
Chris Cunningham, Executive Director of Southgate Centre tells Heart FM each winner can win multiple times.
"What happens is tickets that are drawn daily, they go back into the drum and they're in there for the next day and so they stay for the term of the lottery. A single ticket really could win more than once!"
Here's a list of the winners:
Day 1 (December 26th) – Ann Downie of Woodstock wins $100 with ticket number 2016-1886
Day 2 (December 27th) – Selena Schlintner of Woodstock wins $200 with ticket number 2016-0321
Day 3 (December 28th) – Wendy Fess of Woodstock wins $300 with ticket number 2016-0337
Day 4 (December 29th) – Barb and Art White of Woodstock wins $400 with ticket number 2016-0398
Day 5 (December 30th) – Bev Fead of Woodstock wins $500 with ticket number 2016-0392
Day 6 (December 31st) – P.R. Dadal of Woodstock wins $600 with ticket number 2016-1705
Day 7 (January 1st) – Jeff Harris of Woodstock wins $700 with ticket number 2016-1731
Day 8 (January 2nd) – Darlene Priestap of Woodstock wins $800 with ticket number 2016-0370
Day 9 (January 3rd) – Leslie Hallman of Drumbo wins $900 with ticket number 2016-1003
Day 10 (January 4th) – Ken Pautler of Woodstock wins $1,000 with ticket number 2016-0533
Day 11 (January 5th) – Sylvia Terry Berry of Woodstock wins $1,100 with ticket number 2016-1125
Day 12 (January 6th) – Mary Hornyak of Woodstock wins the grand prize of $10,000 with a ticket she won through Heart FM's 12 Days of Christmas Contest!