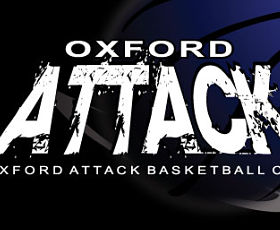 Attack Girls Topple London CYO
WOODSTOCK: The Oxford Attack Under 13 Bantam Girls defeated London CYO in a defensive, low scoring game 24-15.
The Attack offense never found it's rhythm throughout the entire game but fortunately their defense and full court press has consistently kept opposing teams at bay in recent games.
The Attack were led by Leia Carroll who had 6 points with Brianne Kunderman and Alexis Birch garnering 4 points each. Beth Ewing hit the first 3-point shot of her career on a designed out of bounds play. Jaycee Gilbert and Jaime Oliver continue to play great defense for the Attack.
The Attack are now off for the holidays and next play in January in a tournament in Ancaster.
(Article Submitted by Paul Cowan)