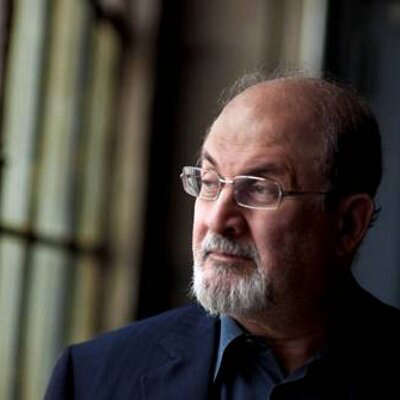 Photo Credit: @SalmanRushdie
Booker Prize winning author Salman Rushdie hospitalized after being stabbed in the neck in western New York.
Police say Booker Prize winning author Salman Rushdie was stabbed in western New York this morning.
The incident took place around 11 AM at the Chautaqua Institution.
New York State Police say someone charged the amphitheatre stage and stabbed the 75 year old in the neck while he was being interviewed.
He was airlifted to an area hospital, and his condition isn't known.
The interviewer was also attacked, and sustained a minor head injury.
The suspect has been taken into custody.
Governor Kathy Hochul says Rushdie is alive and receiving treatment.
Rushdie's 1988 book "The Satanic Verses" was banned in Iran for being blasphemous, and the country's leader issued an edict calling for the death of the author.
Rushdie has had a $3.3 million bounty on his head for several years.