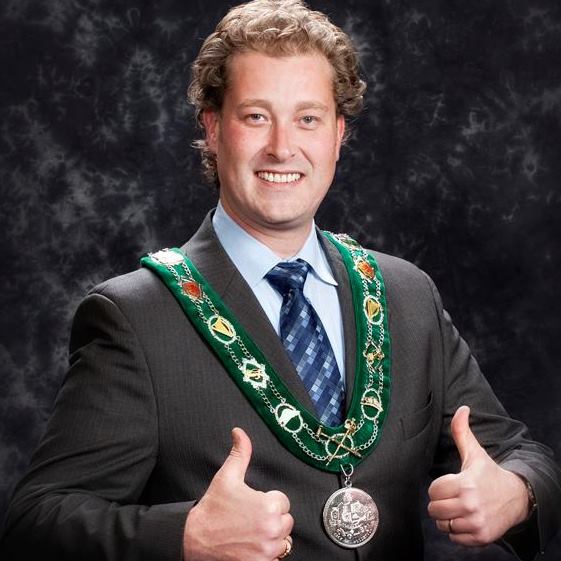 Mayor Trevor Birtch, (stock photo)
Woodstock Mayor Trevor Birtch will address the public at the Mayor's Breakfast.
WOODSTOCK - The Woodstock Chamber of Commerce is hosting a Mayor's Breakfast this year.
Mayor Trevor Birtch will be giving a state of the union address.
"Everyone is welcome to come, of course there will be many business and industry leaders that are members of the Chamber of Commerce and this is where I will give, almost like a state of the union address. I'll speak about all of the great things that have going on that directly impact our community when it comes to employment and success of industry and business."
Birtch says he is hoping to see plenty of people come out to the breakfast at the end of the month.
"It allows an opportunity for questions and answers as well, so it's a good opportunity to come out and learn what's going on and what is going to impact in the future."
The Mayor's Breakfast is happening this Friday January 26th starting at 7:30am at the Quality Hotel and Suites in Woodstock. You can register for the event online at the Woodstock Chamber website.