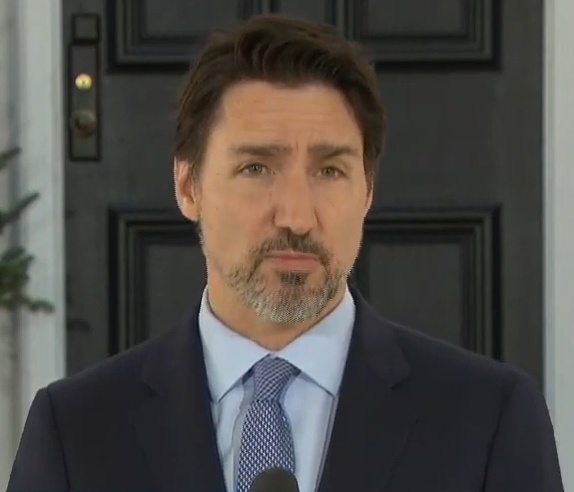 The Prime Minister announced this morning they are closing the border to the U.S for non essential travel and also announced $82 Billion dollars to help stabilize the economy.
CANADA - The Government of Canada is placing border restrictions on the United States.
Prime Minister Trudeau announced this morning that effective immediately however you will not be able to travel across the border for recreational purposes.
"I just spoke with President Trump this morning and we have agreed that both Canada and the United States will temporarily restrict all non essential travel across the Canada, US border. You will no longer be able to cross the border for recreation and tourism."
Essential travel will continue. Prime Minister Trudeau explains why.
"I want to be clear that essential travel will continue. Our governments recognize, that it is critical preserve supply chains between both countries, these supply chains ensure that food, fuel and life saving medicines reach people on both sides of the border. Supply chains including trucking will not be affected by this new measure. Canadians and Americans cross the border to do essential work every day and that will not be impacted."
Trudeau is asking Canadians to work from home when they can.
"These days all Canadians are feeling the consequences of COVID-19. To ensure your safety we are recommending to everyone that you work from home, to avoid public spaces, to buy only what you need at the grocery store and to be kind and empathetic to those around you. We must all do our share to protect our health."

The Prime Minister says they will work with businesses facing a cash crunch and the Government will help you bridge to better times through a $10 billion dollar fund. Trudeau says Canada is taking extraordinary measures.
"We will provide up to $27 billion dollars to Canadian workers and businesses and up to $55 billion to meet liquidity needs of Canadian businesses and households through tax deferrals to help stabilize the economy. Combined this $82 billion in support represents more than 3 percent of Canada's GDP."
Trudeau also announced several new measures to support Canadians. They have set up a special fund called the Emergency Care Benefit for everyone who doesn't qualify for E.I, where you can get payments similar to what you would get on E.I for up to 14 weeks.