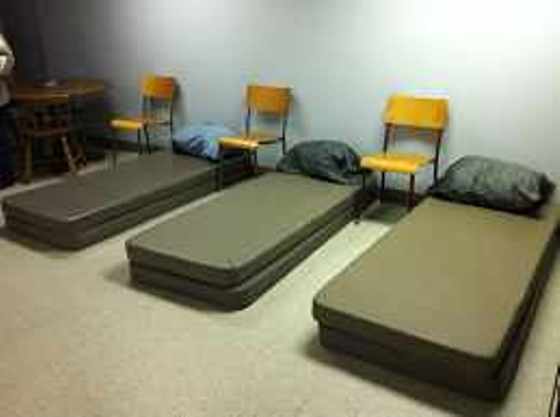 stock photo
Operation Sharing's overnight shelter gets a new name.
WOODSTOCK - Homeless shelter Inn Out of the Cold is changing from seasonal to all year round.
The Operation Sharing Program will also be known as The Inn from now on.
Coordinator, Darryl Watson says it's more than just an overnight shelter.
"The idea is, when they come in we're not just going to help them with the homelessness but what barriers are contributing to their situation. Whether it's addiction, maybe its unemployment, whatever it is, we want to help them get the resources and the services they need."
Watson says homelessness is an issue that needs to be addressed 365 days a year.
"Inn Out of the Cold used to be a seasonal program. For 14 years it ran as a seasonal program but as we know homelessness is not just a seasonal problem, its a year long problem."
Watson added there has been an increase of homeless people. As well as a surprising increasing number of women who are homeless.
The program is at Saint Paul's Anglican Church from 7:30pm to 7:30am.