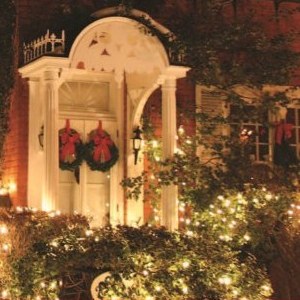 Stock photo
Tickets are on sale now and can be picked up at City Hall or at the Southside Aquatic Centre on Finkle Street.
UPDATE: Tickets have completely sold out this year. The City will be making maps available soon, if you want to do the tour on your own. Stay tuned for more details.
WOODSTOCK - Residents will get a chance to take a tour across the Friendly City for the Woodstock Christmas Tour of Lights.
The tour will take residents across the Friendly City to see Christmas decorations at homes and businesses.
Communications and Special Events Manager for the City of Woodstock, Brad Janssen says tickets will go quickly.
"This has been a very popular program over the years and it gives people in the Christmas spirits to go around and see the time and effort people have put into illuminating their properties, so it's kind of a fun treat."
Janssen says it's a fun event for families.
"It's a nominal charge and you get the comfort of riding a city transit bus and going around to some of the best displays around. It just gets everybody a little bit closer to that Christmas spirit and a lot of people do go out of their way to really put on a spectacular display. So rather than getting in your vehicle and trying to search out some of the best that you'll find in the community, it's done for you in the comfort of a Woodstock bus."
He adds canned goods and non-perishable food items are greatly accepted.
Two buses will be provided nightly and seating is limited.
Tickets can be picked up at City Hall from 8:30 am to 4:30 pm and at the Southside Aquatic Centre on Finkle Street from 4:30 pm to 8:30 pm. They cost just $2.50 per person and cash and debit is accepted.
Janssen adds you can purchase a map to see the route the buses are taking in case you miss out, which are on sale for $5.00 and all of the money will go to charity.
The tour runs from December 9th-14th at 7:00 pm.