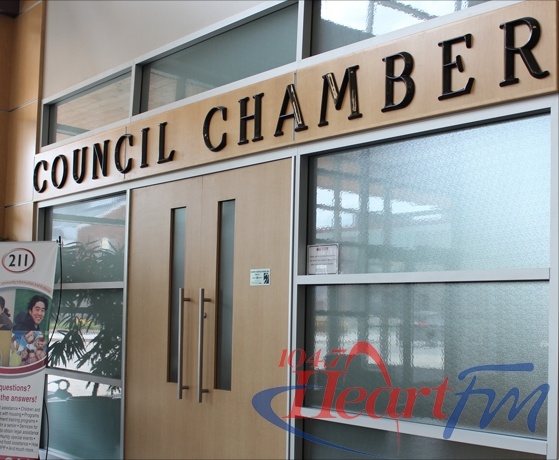 Term length and the election process are under the microscope as council considers changes to the Warden position.
OXFORD COUNTY - Council is still pondering the idea of changing some of the conditions around the Warden job description.
Right now Wardens serve for four years and they are elected by County Council.
But that could change as council considers changing the term to either one or two years, or simply leaving it as is.
CAO Peter Crockett says council is also thinking about putting power into the people's hands and letting the public elect a warden.
"They could choose to pursue an Elect at Large which would take council from 10 members to 11 members and the public would vote at large for a Chair of County Council. It would be done through the general election process."
Warden David Mayberry is glad council will be discussing the matter but he prefers the current process in place.
"My personal preference, I think, is that we keep the current system we have. I like the balance 5-5 and I think if we had an 11 member council it would skew the balance a little bit despite the fact that theoretically the Warden would be really neither rural nor urban but more county."
A report highlighting all of the different options will be brought to County Council in June.
If council chooses to change the current process they will have to approve a resolution and it must receive support from the majority of Oxford County's municipalities. Once it receives majority a public meeting would be held at County Council and a bylaw would have to be passed before it could receive formal regulation from the Minister.
All changes must be set in stone by December 2017 if they are to come into effect for the 2018 election.