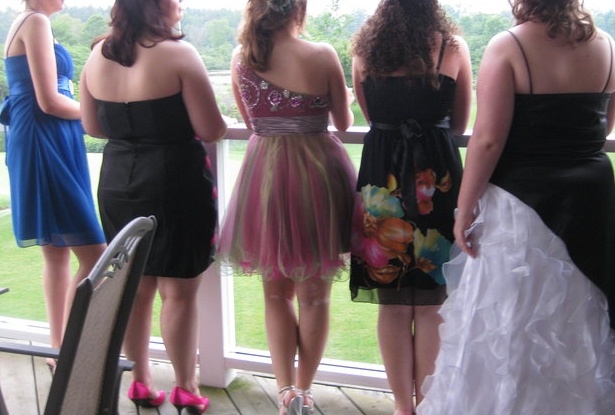 Police in Oxford are collecting dresses, shoes, and jewelry to help make grade 8 grad and prom a little easier.
Oxford OPP and Woodstock Police are making Grade 8 Grad and Prom easy and enjoyable for students in need.
Woodstock Police and Oxford OPP are helping grade 8 and 12 graduates with the All Dressed Up program by helping them prepare for the upcoming ceremony. Dresses, shoes, and jewelry can be donated to the Woodstock Police station or at the OPP detachments in Ingersoll and Tillsonburg. Constable Stacey Culbert tells us how you can donate and what the program is looking for.
"We certainly take everything in. You can drop it off at the police station in Woodstock or at the two detachments in Tillsonburg and Ingersoll for the OPP. We would be looking for dresses, shoes, jewelry, anything like that, that would help basically dress the girls up for their events."
The program allows students to browse an array of dresses, get free manicures from Allanti Beauty Studio, have their hair done at a discount at Fanshawe Woodstock, and get alterations done at Fanshawe College in London.
Culbert explains why they host this program every year.
"The females in Oxford County that are either graduating grade 8 or going to prom for grade 12, we are trying to assist them with the daunting task of shopping and preparing for their upcoming graduation ceremony"
You can select your dress and other items on Wednesday, March 8th from 4 p.m. - 8 p.m. at the Ingersoll Senior Centre on Ingersoll St. To be eligible for the program you must register with Stacy Culbert by sending an e-mail to Stacey.Culbert@OPP or she can be reached on her phone at 519-533-7908.