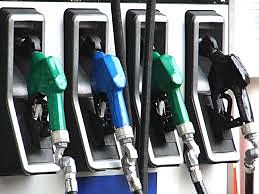 Premier says the province will cut gas prices by 5.7 cents before the next budget.
You may soon be paying less at the gas pump.
Premier Doug Ford told reporters today that before the next budget, his government will stick to a promise made to cut gas prices by 5.7 cents.
Earlier today, Ford said he would make the cut before the budget comes out on March 31st of next year.
He also urged the federal government to match the province's pledge, noting that he'll cut the tax "even further" if that happens.
In 2018, Ford promised to reduce gas prices by ten cents a litre.
While the Tories did end the cap and trade system, a move that was meant to lower prices by 4.3 cents, those savings were negated by the federal carbon tax backstop.