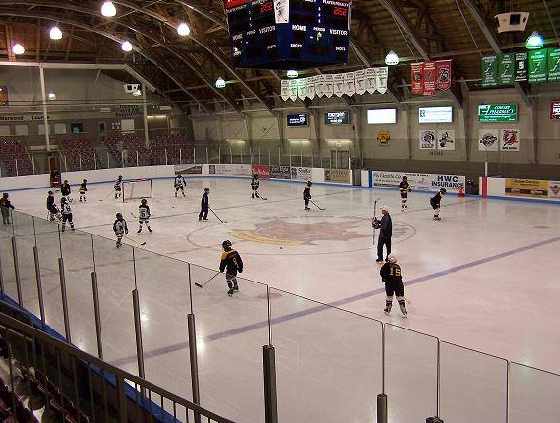 Photo Credit: Hockey 4 Everyone Facebook page
There's still time to register for the next season of Hockey 4 Everyone in Tillsonburg.
Hockey 4 Everyone is returning for another season.
The free program for boys and girls, ages 3 to 8 and not currently enrolled in hockey.
Club Oxford Hockey President Kim Alexander is the Founder of the Tillsonburg based program. He says it's a great way to introduce kids to the popular sport.
"Skating, Stick Handling, shooting, skills, passing, just learning the game and learning how to play and giving them the opportunity and no one has to worry about money."
There is also no charge for the equipment provided to the kids.
Alexander adds it's a simple registration process.
"There are forms at the main desk of the Tillsonburg Arena and they just have to go in, it's just a basic information form and a permission to skate form they're signing and that's all there is to it."
The on first on ice sessions of the season will begin on Thursday January 11th and Friday January 12th. Both days will have a 7am start time. You can find more information on their Facebook page.