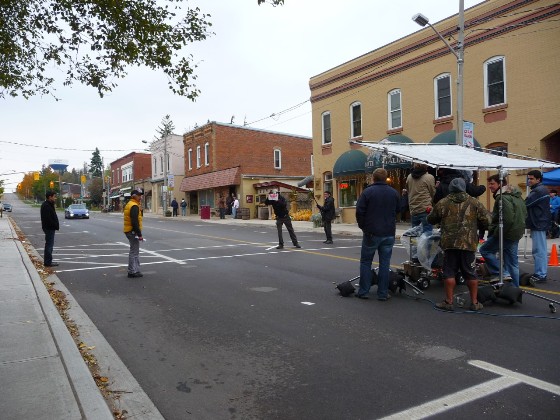 Disney, Netflix, HBO, and HGTV have all filmed major projects in Brant County over the past 3 years.
BRANT COUNTY - Brant County has been a large area for filming in the past year.
21 movies and television projects have been filmed in the County of Brant in the past three years and interest continues to grow to use the area.
Disney, Netflix, HBO, and HGTV have all used the County for various filming projects including the Handmaid's Tale, The Cuban, Murdoch Mysteries, Paranormal 911, and Disney's Secret Society of Second Born Royals.
Director of Economic Development and Tourism Russell Press explains why the area is so sought after.
"We're located very convenient to the GTA, We're, of course, often referred to as Hollywood North. The productions that are looking for rural settings or small town America need room where the landscape doesn't involve heavily on urbanized centre, we've got all of that in spades."
He says the community seems to be happy with the productions.
"There's been 14 filming productions take place in the County over 2019, which is a pretty sizable increase but it's been a steady increase for the last number of years."
The filming in the area also helps support local businesses and trades workers like set workers, caterers, make-up and hair stylists, drivers, and set extras which all help support the economy and give residents a sense of pride in their community.
Press says that the County is perfect for filming because of the diverse landscapes.
"Very few places can offer a flat prairie like landscape to a cityscape and a river valley period architecture, access to an airport, a boat launch, lake access, authentic indigenous destinations, real working farms and multiple 'small town like areas or they need some place that the area isn't around a heavily urbanized area, we've got all that in spades."
The County of Brant will be contracting a filming consultant to help them work with more production companies and try to come up with a set plan to make sure each project helps instead of hurts the community.
To learn more about the County as a location for television and film, you can visit their website.