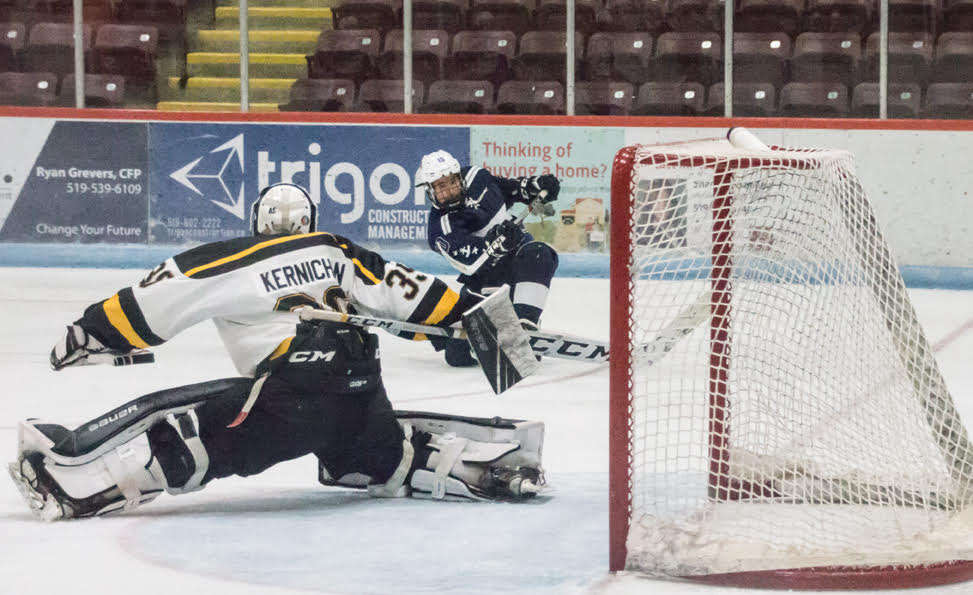 The top 4 teams in the PJHL Doherty Division standings square off tonight with showdowns in Tavistock and New Hamburg.
WOODSTOCK - Plenty of Junior C action happening this weekend in Oxford County.
FRIDAY DEC 3:
The four top teams in the league square off tonight in the PJHL Doherty division.
The Navy Vets head to Wilmot Township for a date with the New Hamburg Firebirds. Puck drop is at 7:30. Meanwhile the Tavistock Braves faceoff with Wellesley at home with that game also starting at 7:30.
Elsewhere Norwich is home to the Burford Bulldogs with the game start at 8:00 pm.
SATURDAY DECEMBER 4:
Saturday night features a battle of Highway 59 as the Navy Vets get set to host Norwich, puck drop is 7:45 pm.
Tavistock heads to Burford to take on the Bulldogs for a 7:20 pm start time and Wellesley hosts New Hamburg at 7:45 pm.